2019-Jul-04 : Bohn and Viljoen to embark on new cooperation with Brighton & Hove Food Partnership
"For over twelve years we have been working with food to engage with people. We are at the forefront of a global movement, which aims to bring people back to the basic message that good food is a right for all, brings power and energy to everyone and is a joy to be shared."
Vic Borrill, Director of the Brighton & Hove Food Partnership (B&HFP)

Katrin Bohn and Dong Chu met Vic Borrill, director of the Brighton & Hove Food Partnership, for a work meeting in B&HFP's new Community Kitchen. As Vic explained, the Community Kitchen opened in May 2018. This state-of-the-art teaching kitchen has earned a reputation for inspirational classes. It runs various projects including some that tackle the issue of food waste – from those redistributing surplus food to community composting schemes.

Brighton & Hove Food Partnership was started by local residents in 2003, a not-for-profit organisation aimed at helping people learn to cook, eat a healthy diet, grow their own food and waste less food. The charity works with a wide range of partners including community organisations, statutory agencies, local businesses and individual residents.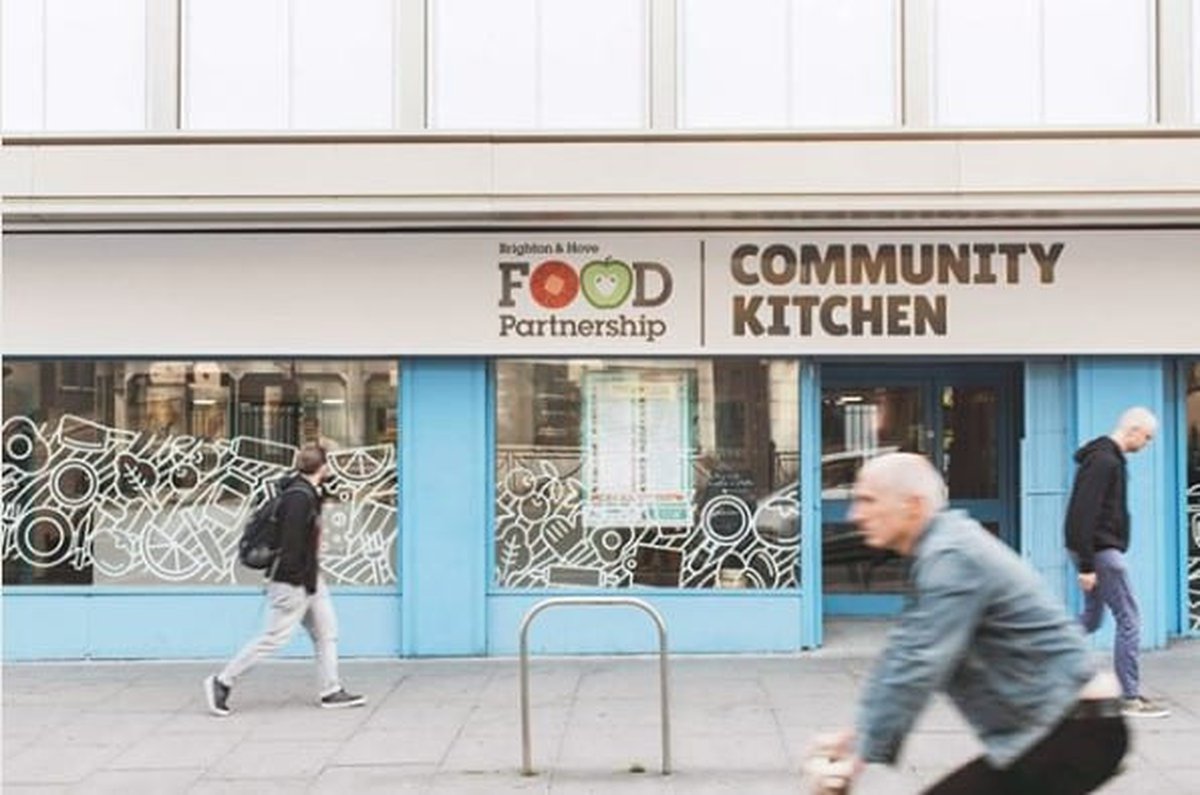 André and Katrin, via the University of Brighton and Bohn&Viljoen Architects, have been working with Brighton & Hove Food Partnership since a long time, on the one hand joining forces in Brighton-based food projects and on the other hand exploring and refining the food-productive urban landscape theme in academic research.

For further information see B&HFP's own website.