2020-Feb-21 : Building continuous productive (peri-)urban landscapes: New book chapter out
An invited book chapter by André Viljoen and Katrin Bohn, titled Building continuous productive (peri-)urban landscapes, has been published last week in a new book edited by Prof Johannes Wiskerke of Wageningen University, The Netherlands, and published by Burleigh Dodds Science Publishing. This volume, titled Achieving sustainable urban agriculture, reviews research on building urban and peri-urban agricultural networks, the use of technologies, such as rooftop and vertical farming systems, as well as providing case studies of particular products from urban farming.

Our chapter presents an overview of how urban agriculture can contribute to sustainable development while extending and developing the design theory underpinning this. It is based on the observation that, internationally, increased prominence is being given to the essential role that nature and landscape play in cities by contributing to climate change adaptation and mitigation while advancing biodiversity and enhancing the quality of urban life. Evidence shows that urban and peri-urban agriculture provide one means to meet many of these objectives.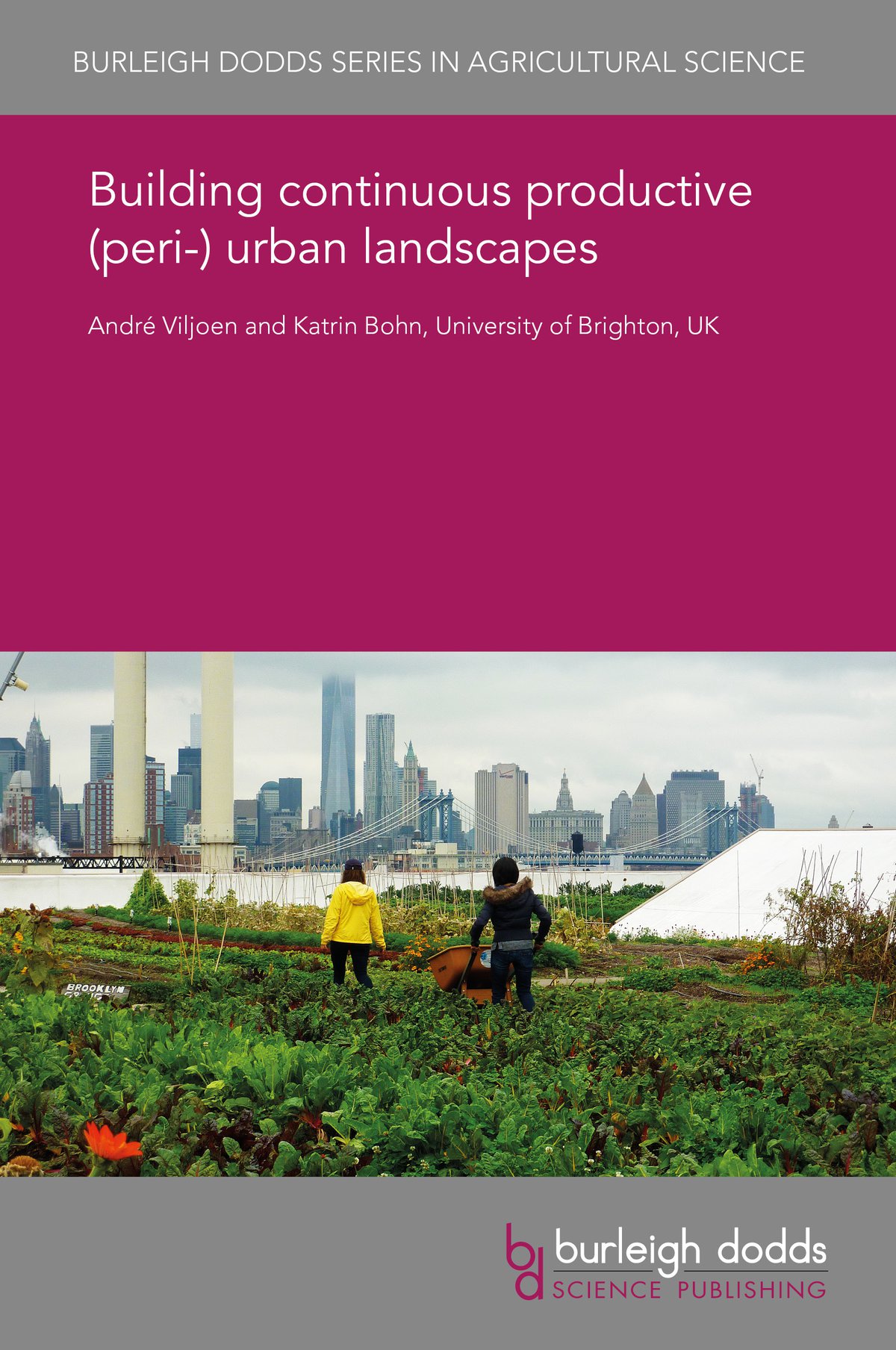 In our chapter, urban and architectural design are used as a frame for exploring potential synergies between urban agricultural activities and sustainable urban development. Focusing on design concepts advocating landscape as an integral element of urban design, namely Continuous Productive Urban Landscapes (CPULs), Landscape Urbanism and theory related to urban sprawl and the Città Diffusa, CPUL theory is extended and further embedded in other dialogues. Previously implicit relationships to infrastructure and urban sprawl are developed. Using new case studies by the authors from the German city Heidelberg and the Japanese ward of Tokyo, Nerima City, approaches are described that cities adopt to develop design-informed strategies for urban and peri-urban agriculture.