2018-Sep-14 : The EdiCitNet project starts in Europe
Kick-off meeting in Berlin!
Katrin Bohn and André Viljoen will participate in Edible Cities Network (EdiCitNet), a multidisciplinary innovation action funded by the EU under their Horizon 2020 programme call group "Smart and Sustainable Cities" in the subject area of "nature-based solutions".
The University of Brighton is one of over 30 partners having jointly bid for funding to implement and monitor urban agriculture projects in 4 cities and to advise on food-related strategies in a further 7 cities.
The project draws inspiration from Bohn's and Viljoen's design research into Continuous Productive Urban Landscape (CPUL) with explicit reference to the CPUL concept.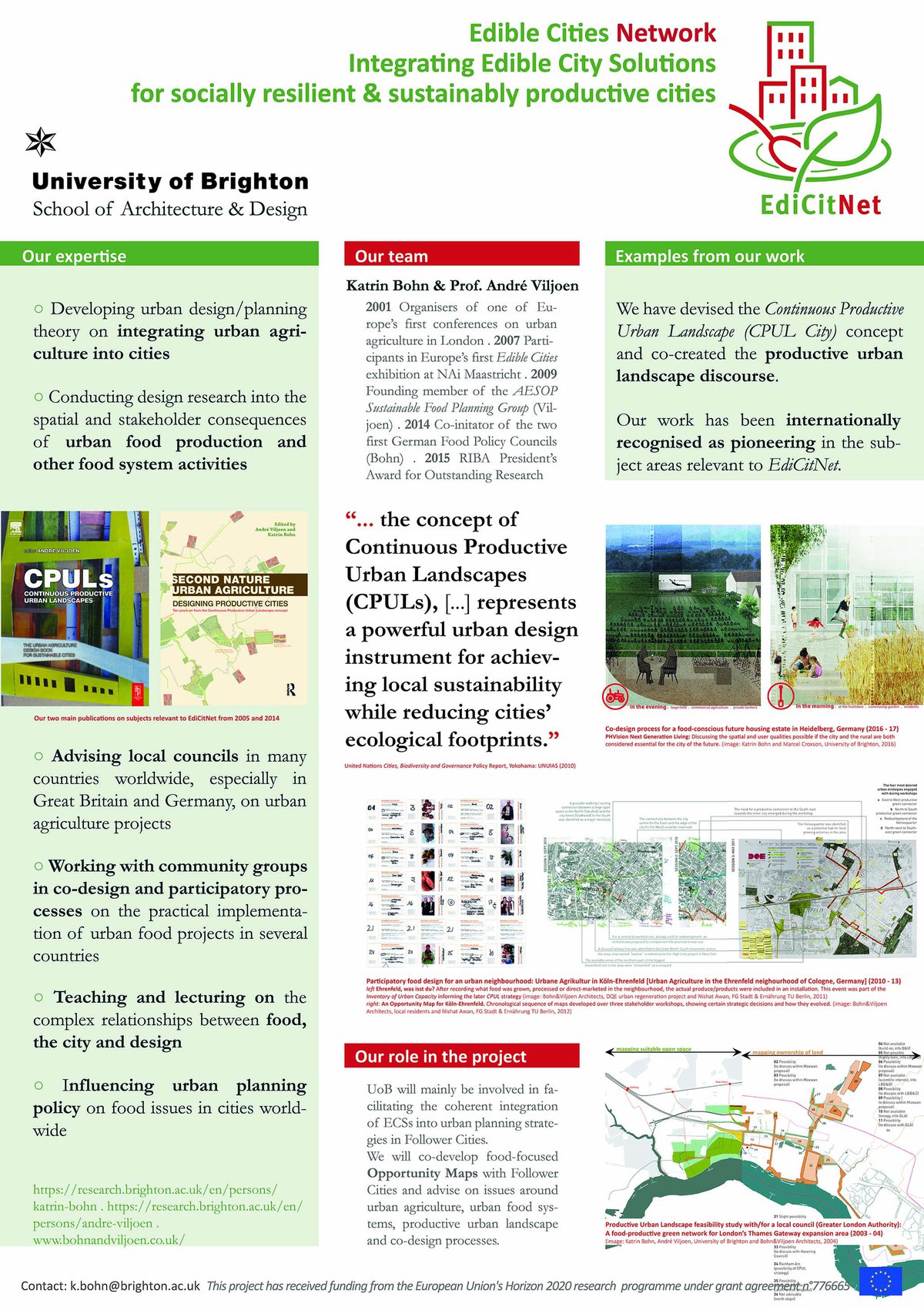 For the coming 5 years, Katrin (who is leading on this project for the University of Brighton) and André will mainly be involved in facilitating the coherent integration of urban agriculture and food issues into urban planning strategies in 7 European and international cities. They will co-develop food-focused Opportunity Maps with the cities and advise on issues around urban agriculture, urban food systems, productive urban landscape and co-design processes.