2020-Sep-21 : Showcasing the diversity of urban food mapping
Our conference panel Mapping the Edible City: Making visible communities and food spaces in the city was held successfully at last week's Anthropology and Geography: Dialogues Past, Present and Future (online) conference.
Co-convenors Ferne Edwards, Katrin Bohn and Andre Viljoen welcomed a perfectly diverse range of contributions to the virtual stage, all reflecting on aims, methodologies, results and impacts of projects that engage with mapping food. It was a great event with many fruitful discussions emerging.

Our thanks goes out to everybody who was there as presenter or participant!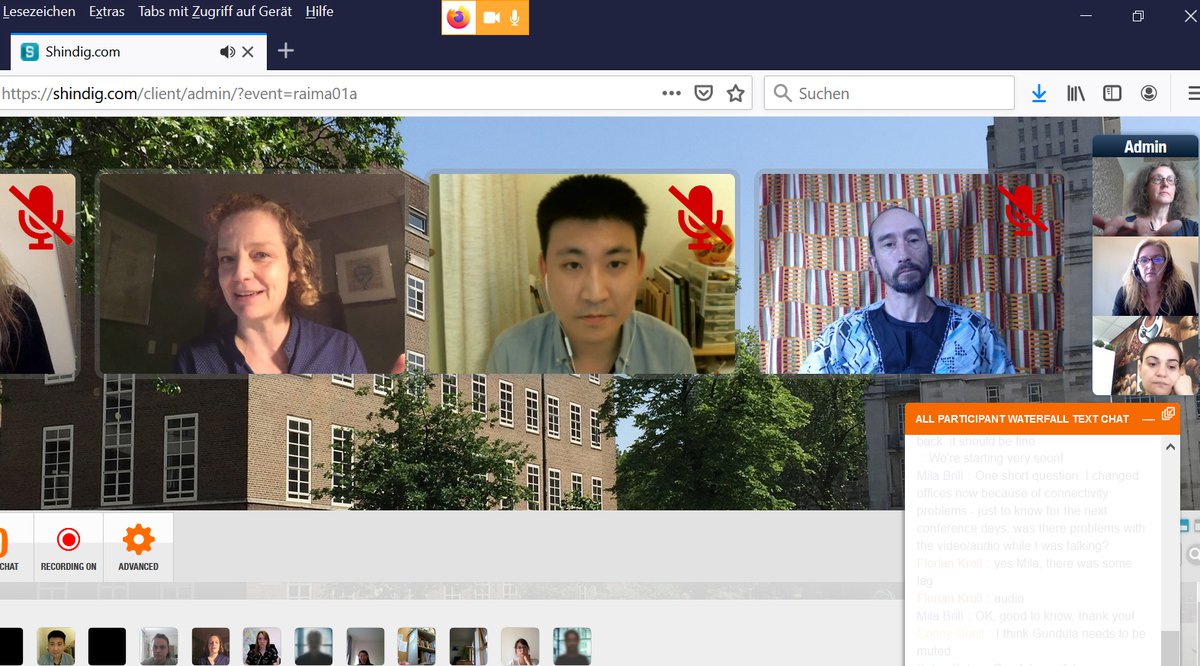 Contributions came from anthropologists and geographers as well as urban designers, architects and artists and described projects or situations in South Africa, the Netherlands, China, the USA, Germany, Great Britain, Portugal and Luxembourg. They broadly covered four themes: * mapping in food cultures, histories and a sense of home/place; * interconnecting people, food systems and economies; * food cartographies of change and conflict; and * mapping land use and place making for food.
Over two days, we heard the following presentations who's abstracts and author(s) can be found
here
:
Viljoen and Tomkins:
Occupying and experiencing the map: The map and diagram as tools to reveal urban food futures;
Brill:
Food Culture Mapping in a Polarised Urban District;
Kroll and Adelle:
Rendering Foodscapes: Potentials and Pitfalls of Mapping and Digital Storytelling for Food Governance in Cape Town;
Halder:
Learning by digging - Mapping is sharing!: Reflecting maps, mappings and manuals created in dialogue with urban community gardens;
Proksch et al.:
Urban vs. Peri-Urban: Mapping the future of thriving urban agriculture;
Solomon:
Multispecies resource mapping in the Amsterdam Zuidoost Food Forest;
Esteves and McGarrigle:
Islamic food urban practices: Mapping halal economies in Lisbon;
Zhao:
Mapping and assessing peri-urban agriculture in Nanjing: Sustainable land transformation for urban-rural fringe;
Lee et al.:
Digitally mapping the urban agroecology of Maidstone, Kent, UK for greater crop and wildlife diversity;
Weichold:
Agricultural Landscapes of Densification: The Case of Luxembourg;
Bohn and Edwards:
A short overview of food mapping.
Whilst the panel still needs to decide how to take this wealth of approaches and information forward, we could already conclude in our dedicated final session on the need for very accurate local observation and action and the benefits of cross-disciplinary work as the single enabler of practical change.
For our panel
Mapping the Edible City
see
here
(in 2 parts, MA01a and MA01b).
For information on the conference see
here
.
For more information on the design/curation of the panel see its
Theory page
on this website.
To keep up to date with the project's development see our blog
Productive Urban Landscapes
.