THESE ARE OLD NEWS!

Please find here a collection of news items from our old website.
They cover the period from when we opened our small branch in Berlin in 2010 to the launch of this current website in 2018.

Times were different back then. Or were they? Our news had a twitter-like shortness and ended with a #read more# link that led to more information either on our own website or elsewhere.
We aim to reinstate these links, please bear with us!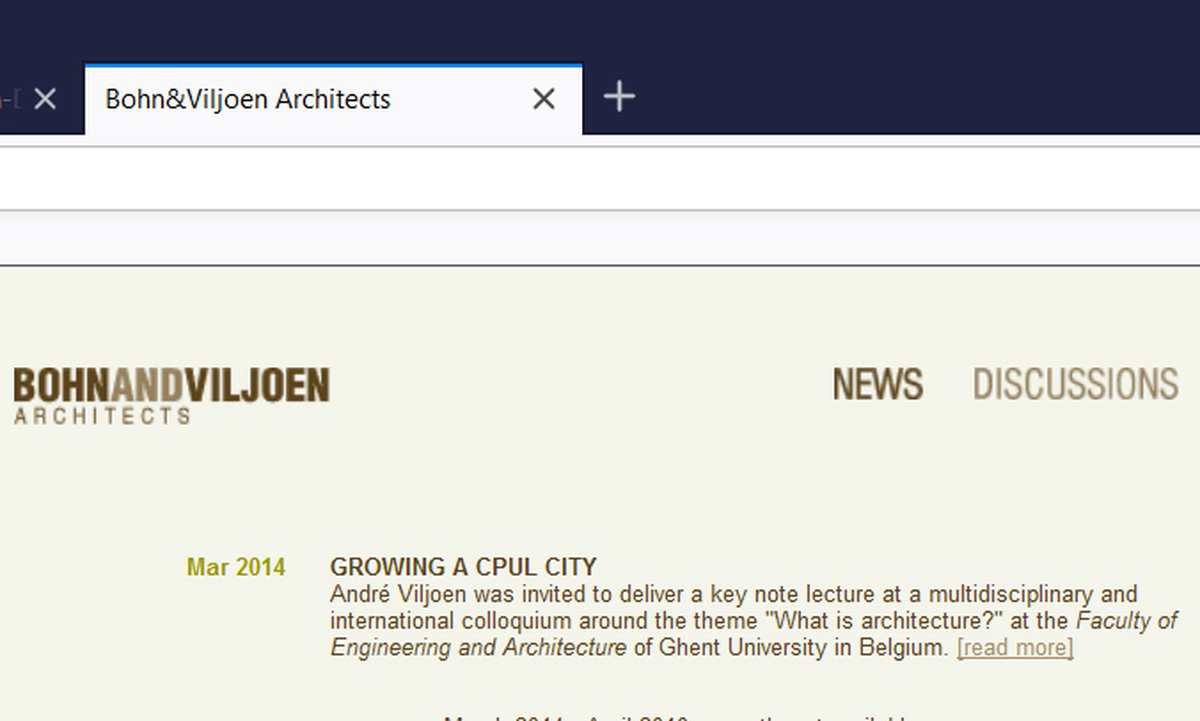 Mar 2014 : GROWING A CPUL CITY
André Viljoen was invited to deliver a key note lecture at a multidisciplinary and international colloquium around the theme "What is architecture?" at the Faculty of Engineering and Architecture of Ghent University in Belgium. [read more]