Meal Assembly Centres @ UoB (2006/7)
During the academic year 2006-7, while we participated in the Utilitarian Dreams exhibition in Cuba, we set a brief for our students at the University of Brighton to explore ideas for productive buildings in urban landscapes and cities.

Initially, students worked on an allotment site adjacent to the School of Architecture in Brighton where they met allotment holders and started their own allotment which remained active for several years afterwards. With frequent access to the allotments, they developed proposals for a shared Meal Assembly Centre (M.A.C.) on the site.
Existing urban agriculture projects, such as Brighton's thriving allotment culture, can be the catalyst for generating interest in productive urban landscapes. A Meal Assembly Centre provides space for cooking, cultivation and community composting. Spaces like this can act as change agents. If a wider public is invited to use them, they demonstrate the potential for creating more experience with less consumption.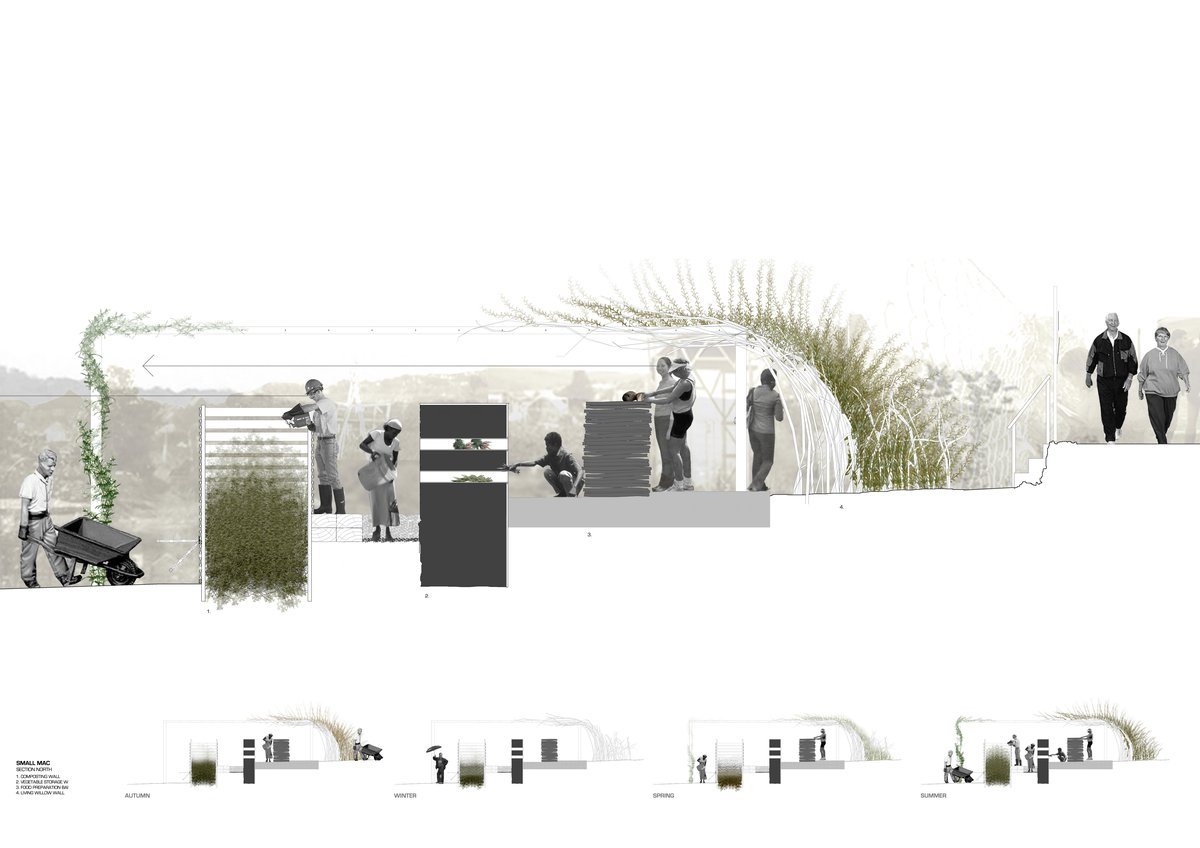 Jonathan Gales lightly structured M.A.C. illustrated here becomes part of the allotment site's sloping productive landscape. Liminal walls not only act as thickened definitions between cultivation and preparation, but also store and process the content and produce of the centre. Growing and decomposing through the seasons of the year, the M.A.C. celebrates the festive nature of an allotment and helps to provide rural opportunities in an urban environment.

After developing the M.A.C., students started working in our own neighbourhood, of Peckham, London, an area that in 2007 had not seen much development for many years yet retained a diverse and lively community.