Productive Urban Landscapes blog (2018-)
This blog is hosted by the University of Brighton and builds on our
Continuous Productive Urban Landscape (CPUL / CPUL City)
design concept developed by Katrin Bohn and André Viljoen, both academics at the University of Brighton. It aims to further design, research and practice of productive urban landscapes by providing
'a repository of news, projects and events'
that have a connection to productive urban landscapes in general and to the
CPUL
concept in particular.
The blog can be accessed here.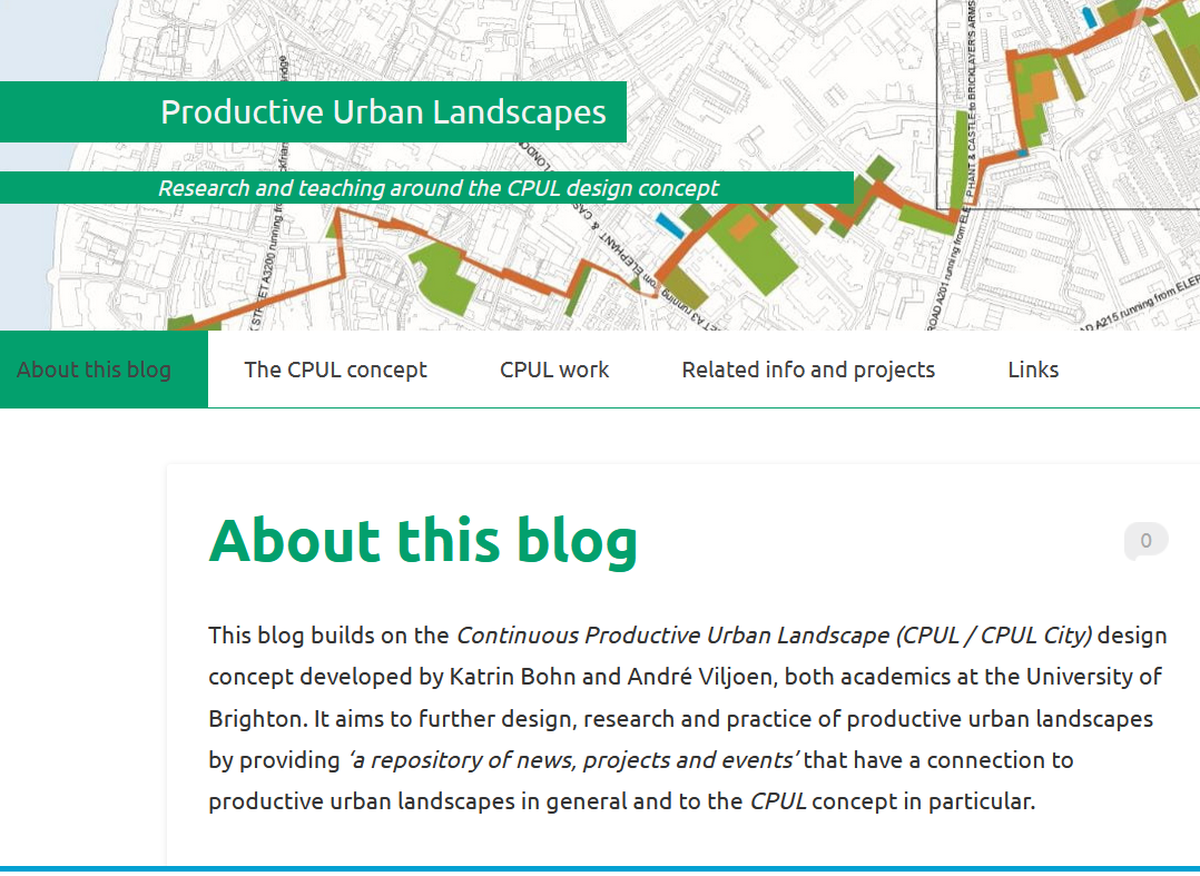 The blog was set up in 2018 by Dong Chu (Harbin Commercial University, China), André Viljoen and Katrin Bohn to improve debates and joint research between academics and practitioners in China, the UK and across the world. It continues earlier university-hosted websites on the subject of Productive Urban Landscapes.

The idea was born in Brighton where Katrin, Dong and André were engaged (yet again) in a debate about food-productive landscape design in urban and peri-urban settings and noticed (yet again) that the knowledge needed to lead these debates became very detailed and difficult to access quickly, the deeper we emerged into discussion. We wanted 'a repository to better record current information and experiences, accessible to everyone and from everywhere'…

Please do join us to discuss any aspect of Productive Urban Landscapes.

PRODUCTIVE URBAN LANDSCAPES BLOGlocation:
the world-wide web
dates:
2018 ongoing
funding support:
University of Brighton
B&V team:
Katrin Bohn, André Viljoen
collaborators:
Dong Chu, Harbin University China / Michael Wilson, University of Brighton
links:
The blog can be accessed here.