2018-Nov-06 : INVITE: Preserving, Exchanging, Tasting on Tuesday 13th November
Since more than a year, LebensMittelPunkt Spandau is running free events for participants to engage in prossessing locally harvested food.

The project invites all that are interested to their event Making Chutney.
Details: Tuesday 13th November, 5pm - 7pm, Gartenarbeitsschule Borkzeile, Borkzeile 34, Spandau, Berlin. Please do come along!

Here the invitation in German:
Herzlichste Einladung zum LebensMittelPunkt Spandau am Dienstag, 13. November, 17-19 Uhr in der Gartenarbeitsschule/Schulumweltzentrum Borkzeile, Borkzeile 34, Spandau, Berlin. Im Rahmen unserer Veranstaltungsreihe Konservieren, Tauschen, Ausprobieren geht es heute um: Chutneys kochen.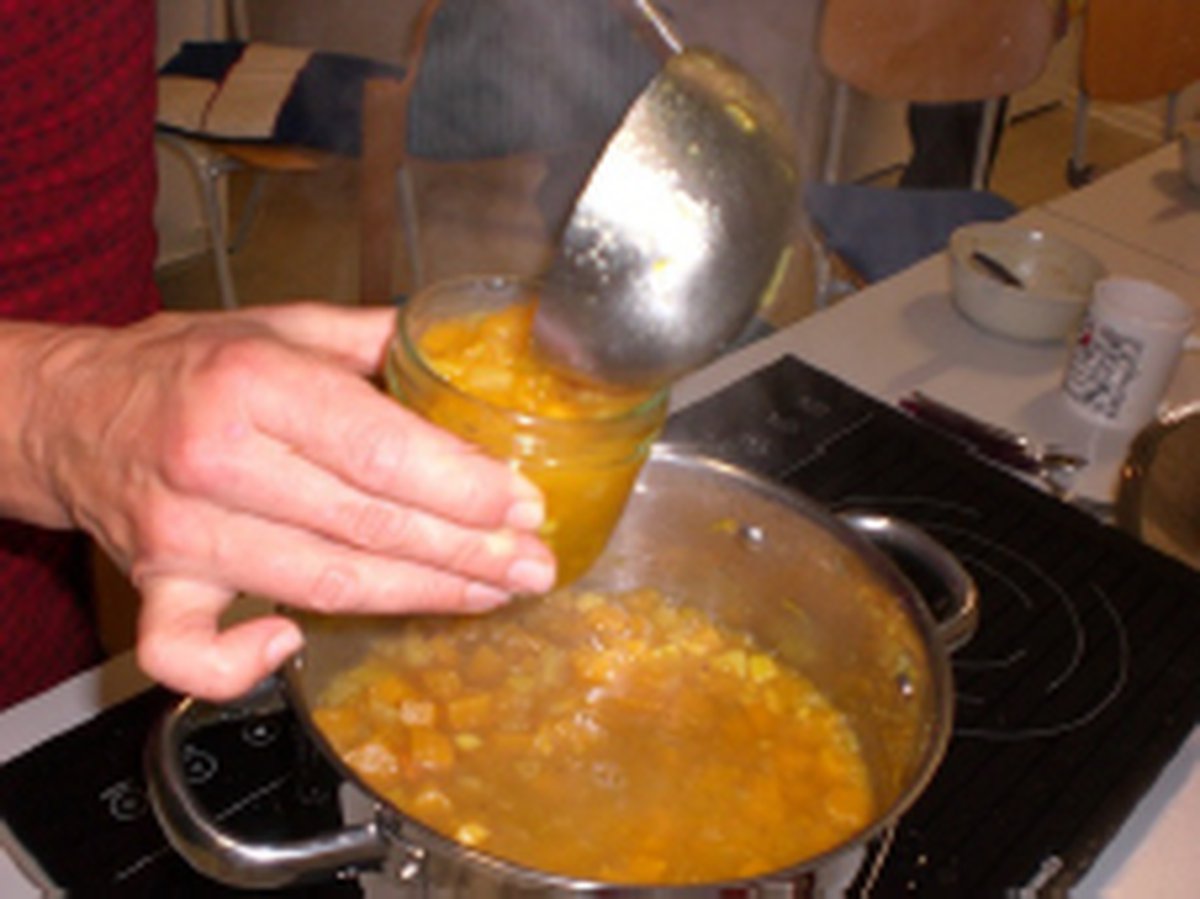 LebensMittelPunkt Spandau [a word game on food, centre of one's life and main place of residence] is an initiative and project aiming for a central place for producers, gardeners, the local food industry and consumers - a collection point for food, a place for processing and distribution of food and a centre for the exchange of seeds, tools or knowledge.

The term and concept LebensMittelPunkte has been suggested by the AG Stadt&Ernährung to the Borough Council of Berlin-Spandau in 2015, and projects have developed around it ever since. It is now being used in several Boroughs of Berlin and, in 2019, became part of Berlin's food strategy. The concept took inspiration from the food hubs in Canada and the USA which strengthen the local economy, enable direct exchange of products and knowledge and contribute to sustainability by shortening transport distances.

Katrin Bohn is member of the AG Stadt&Ernährung and, with Beatrice Walthall and Helga Patzsch-Ludewig, co-developed the Spandau project with many local stakeholders.