2019-Sep-30 : Bohn&Viljoen exhibit at Museo de Arte Moderno in Mexico City
On Saturday, the art and design exhibition Cuba. La singularidad del diseño will open in the Museo de Arte Moderno in Mexico City. Photographs from Bohn&Viljoen's project Laboratories of Urban Agriculture are shown in this exhibition co-curated by Mexican curators Jimena Acosta and Inbal Miller. Cuba. La singularidad del diseño opens as part of Mexican Design Week and will then be on show until March 2020.

The curators write: ' Cuba: la singularidad del diseño evidencía el papel protagónico del diseño en la construcción material e ideológica de Cuba, mismo que es único en la historia moderna del diseño en América Latina. La exposición reflexiona a ese respecto a través de los siguientes temas: la educación, la identidad nacional, la tradición y la vanguardia, los años setenta: la influencia escandinava y el arte Pop, el entretenimiento y la internacionalización, y el diseño para el bienestar social...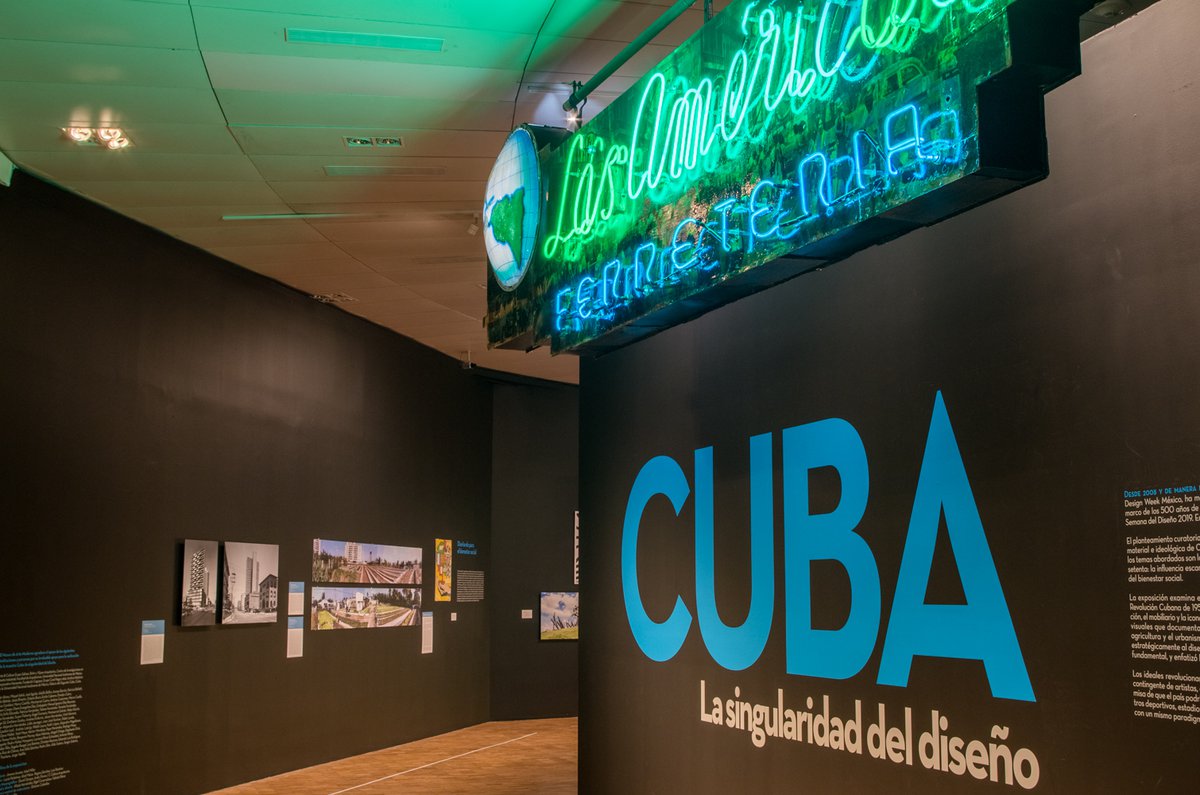 ... La muestra examina el diseño y la arquitectura concebidos bajo la pauta ideológica de la revolución cubana de 1959, observa los distintos alcances y materializaciones que dicha doctrina tuvo en el ámbito de la construcción y de la producción material e iconográfica. Mediante el despliegue de planos, mobiliario, carteles y otras referencias visuales que documentan aquella arquitectura y los sistemas de vanguardia desarrollados para la agricultura y el urbanismo en Cuba, se exhibe de qué manera el proyecto revolucionario utilizó estratégicamente al diseño como una herramienta para el cambio social. En ese universo la educación fue fundamental, y enfatizó la práctica del deporte, las artes y el diseño, a fin de propiciar la equidad.

Los ideales revolucionarios defendieron la necesidad histórica de una sociedad sin clases y un contingente de artistas, diseñadores y arquitectos serían los operadores de tal cambio bajo la premisa de que el país podría ser diseñado. Así, los proyectos de escuelas rurales, escuelas de arte, centros deportivos, estadios, viviendas, sistemas de salud, hoteles y huertos urbanos, fueron ejecutados bajo el mismo paradigma. […]

El núcleo temático titulado diseño para el bienestar social, explica la vanguardia en el diseño de sistemas en Cuba, mismos que han contribuido por décadas al bienestar de la mayoría de la población. Uno de los mejores ejemplos de esto es el sistema de salud cubano, el cual ha brindado desde la revolución atención e infraestructura médica a los cuidadanos. Otro ejemplo son los organopónicos, o huertos urbanos que empezaron a aparecer en La Habana en la década de los años noventa.'
For more information on the exhibition see the website of
Museum de Arte Moderno
.
For a review by art platform COOLHUNTERMX see
here
.