2021-Jan-26 : INVITE: Discussing the future of food
On Thursday, 25th February, from 10 am to 12.30 am, Katrin Bohn will be discussing the future of food with entrepreneurs and academics. Please do join in!

Industry leaders will come together to share their insights on the future of food (production) in this online event hosted by Clean Growth UK, a network led by the University of Brighton's Green Growth Platform, which says:
'What does the Future of Food really look like? Synthetic meats? Bizarre protein sources or mass food production on a scale never seen before? How can we tackle the world's climate emergency and help people eat healthy, nutritious diets at the same time?...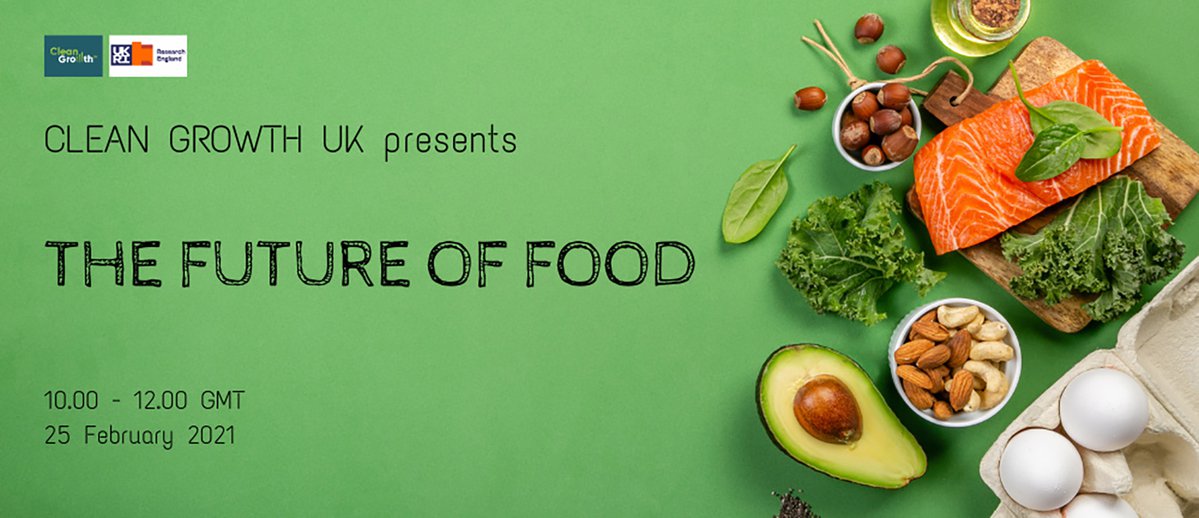 ... Expect lively debate, a window into the future, and the chance to network with like-minded business leaders and changemakers. This event is an opportunity for buyers, specifiers and food distributors across the supply chain to meet the innovators creating the food being reinvented for the 21st century.
Talks at the event will cover:
- how public attention on climate change is driving innovation and creating new markets in the agri-food sector;
- the rise of alternative meat and dairy products – how sustainable are they?
- UK land use and the quest for self-sufficiency – what types of food should we be growing?
- Supply chain logistics and sourcing of ingredients – what effect has the organic movement had?
There will also be business networking opportunities, business exhibition booths and the chance to speak with Clean Growth UK's innovation and business growth advisers. Businesses interested in a virtual exhibition booth should contact +44(0)20 8058 0845 for more details. Tickets cost £2 per person. The event organisers are donating the proceeds from ticket sales to the Trussell Trust, a charity who provide emergency food and support to people locked in poverty and campaign for change to end the need for food banks in the UK. Get your ticket via
Hopin
.
Clean Growth UK is a university-led network of forward-thinking green businesses. It connects members businesses with the resources they need to innovate and grow. All support is free or subsidised and covers the development of new products and services, the adaptation of existing business models, processes and products to climate change, and the commercialisation of new products and services. The network is delivered through three university hubs: the University of Brighton's
Green Growth Platform
, the University of Portsmouth's
Greentech South
and Liverpool John Moores University.'
The University of Brighton's
Green Growth Platform
is
here
.
To find out more about Clean Growth UK see
here
.
For an overview of all our presentations see the this
presentations list
.