2021-May-07 : Connecting circular economy to open space planning in Brighton
This week, André Viljoen and Katrin Bohn took part in an online meeting with officers of Brighton & Hove City Council to discuss a collaboration on the City's Circular Economy Programme.
The meeting's host, Nicholas Fishlock, Project Manager at the City's Regeneration Team, explained that the Circular Economy Programme is currently being developed and will focus next on food. There are crossovers between this programme, the development of actions for a 'food circular economy' in general and the City's significance 'as a developer in the city'.

Bohn&Viljoen, via the University of Brighton, have worked before on projects exploring the uniqueness of Brighton& Hove's location between the sea and council-owned rural land, most notably as part of Harvest Brighton & Hove, a National-Lottery funded design research on linkages between food, communities and urban space.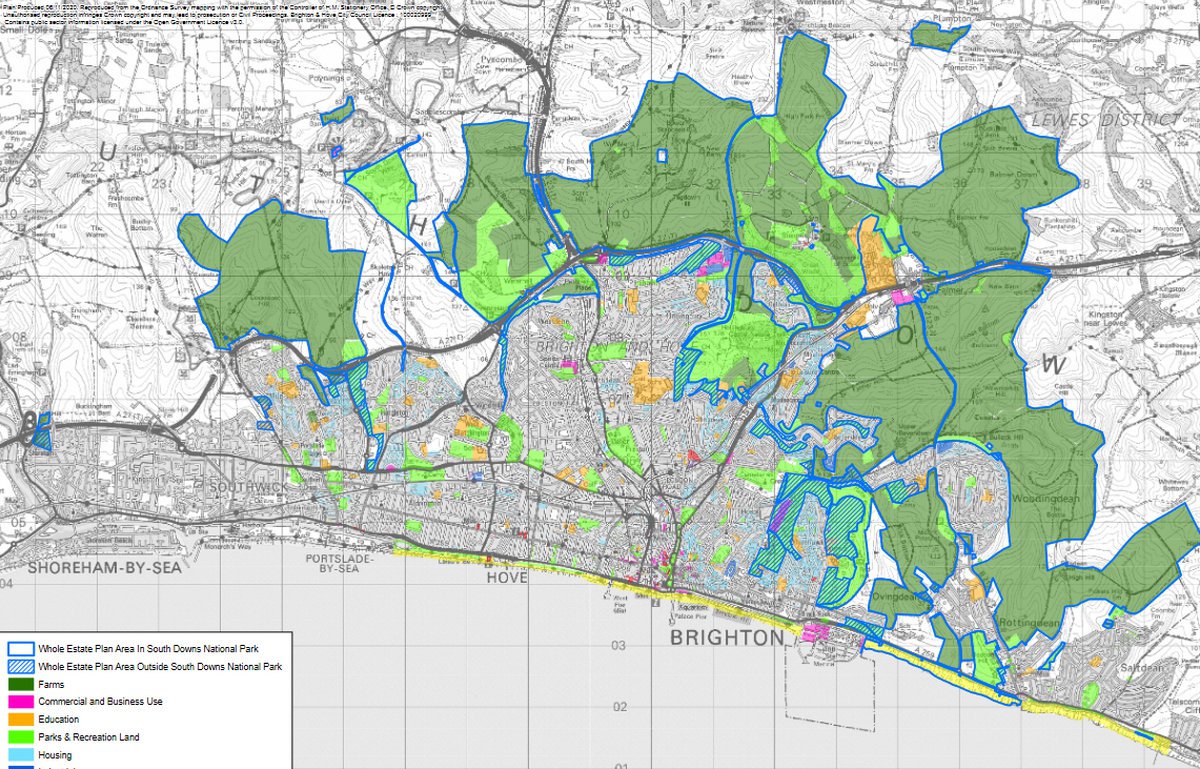 As a "developer" and with its rural estate covering much of the urban fringe of the city, Brighton & Hove City Council has started a public consultation process on its Downland Estate Plan with one key theme being land use and management.

According to the Council's website, the aim of the public consultation process is to 'shape the vision for the open spaces and Downland owned by Brighton & Hove City Council'. In detail:
'The council's rural estate consists of approximately 12,800 acres located within the South Downs National Park. The council acquired the estate in the late 19th and early 20th Century. The aim was to protect the water supply and control development. The council has long recognised the great importance of the City Downland Estate. It contributes a great deal to the Downland landscape which surrounds the City.
As early as 2004 we set out our aims for the downland in "The Space to Be". This became the Downland Initiative (2006), later renamed the City Downland Estate Policy. This was the our first formal policy to recognise the importance and role it plays in our city. The policy has increased the amount of the estate available for access by the public. It's now time to refresh our policy to ensure it delivers on our vision for the Downland Estate'.
For more information on Brighton & Hove's
City Downland Estate Plan
see
here
.
To get involved in the next stage(s) of public consultation see
here
.
For B&V's contribution to
Harvest Brighton & Hove
see its
Practice page
on this website.
To keep up to date with the project's development see our blog
Productive Urban Landscapes
.