2018-Oct-22 : Discussing productive urban landscapes with artists in Andalucia
Last week, Katrin gave a lecture about Bohn&Viljoen's work as part of her writing retreat in the artist-led Los Gázquez international residency in Andalucia, Spain.

Using our work as a reference, Katrin spoke about the evolution of urban agriculture from a "fringe subject" in the 1990s to talking centre stage in urban design and planning discourses worldwide towards the end of the 2010s. Having been part of the "urban agriculture movement" nearly from the start, Bohn&Viljoen can now trace its stages from raising the issue to testing solutions to implementing projects and changing food policy.

We also explored productive urban landscapes in the context of urban ecology and ecology in general. This discussion was the more interesting because Los Gázquez itself is an "ecological system":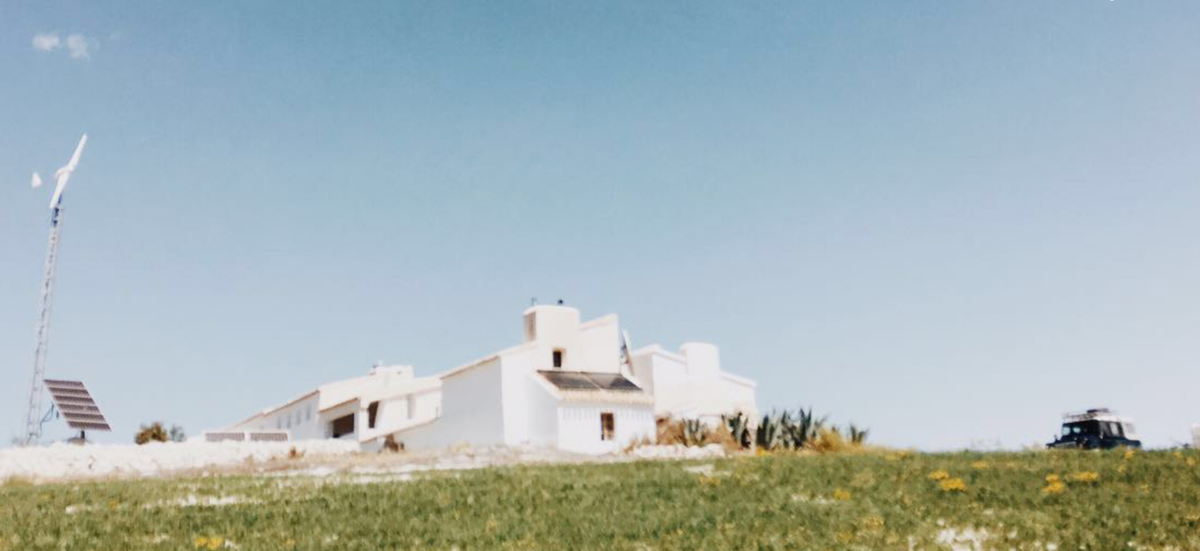 Los Gázquez is located off-the-grid, or independent of the electric, water, and waste networks that connect most modern homes and buildings. The building itself is designed to focus on sustainable living and uses both passive and active systems of energy production.
Electricity is generated by a combination of photo voltaic panels and a wind turbine. Hot water is generated by solar panels for 70% of the year. The remaining 30% is supplemented by burning biomass which is collected from the former farm's land and by-product of sustainable forestry nearby. Water is harvested from the roofs and contained underground in a 60,000 litre deposit. It is then filtered and used for the house. There are two systems of waste water recycling: a grey water system and a black water system takes.

The residency grows some of its own fruit, herbs and vegetables on site and buys in additionals for a mostly vegetarian diet from neighbouring farms and markets.