2018-Sep-24 : INVITE: Last chance to see the Edible Terrace
Food Revolution 5.0 at the Kunstgewerbemuseum (KGM) Berlin [Museum of Decorative Arts Berlin] remains open for only one more week. The art and architecture exhibition that shows the Essbare Terrasse designed and built by Bohn&Viljoen with students of the Technical University of Berlin closes its doors on 30th September.

Our live food-growing installation Die Essbare Terrasse was commissioned for the show by its curator Dr. Claudia Banz and is a multiple response to a neglected outdoor space within the museum, to an active food-growing group of staff and to the 'food desert' which the Kulturforum constitutes today.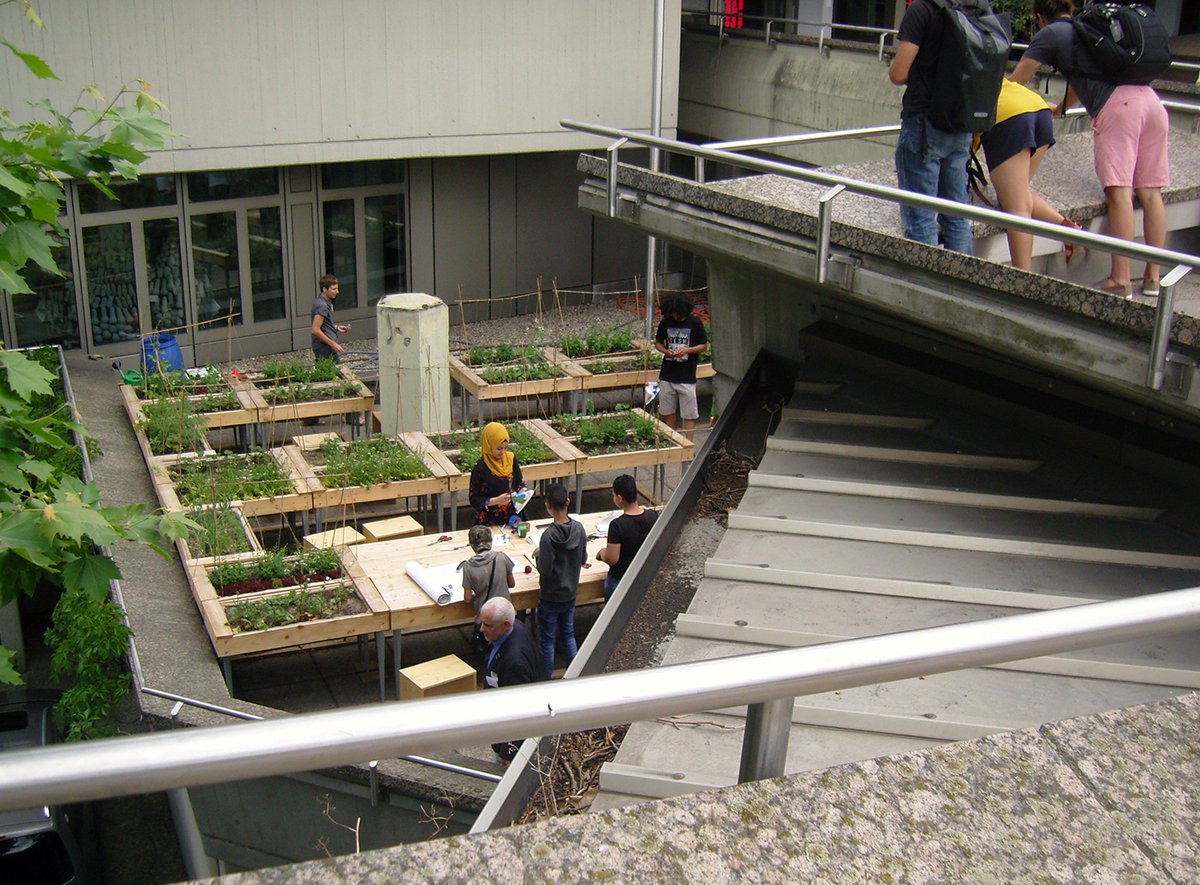 The Edible Terrace is, on the one hand, a kitchen garden that enhances the neglected and forgotten West Terrace of the museum and makes it a place to enjoy: one can eat from it, sit in it, smell it and touch it; one can also just look at it. On the other hand, The Edible Terrace is a seed: from here a 'productive urban landscape' can develop throughout the Kulturforum, bringing with it new kinds of uses and different people, a place of contrasts and openness.

The Food Revolution 5.0 exhibition, in its own words, has invited over 30 designers to present their latest concepts, ideas, and designs for making a transformation to the food system a reality. There are statements intended to serve as suggestions for best practice in the here and now, and speculative projects that throw open questions, illustrate possible future scenarios – all against the backdrop of the proposition: 'What would happen if…?'
For more information on the exhibition
Food Revolution 5.0
see
here
.
Information on the venue, the Kunstgewerbemuseum Berlin, is
here
.
For information on the design of
The Edible Terrace
see its
Practice page
on this website.
To keep up to date with the project's development see our blog
Productive Urban Landscapes
.