2021-Apr-19 : A new type of garden city for Hamburg-Öjendorf, Germany
Bohn&Viljoen have been appointed as urban agriculture and productive urban landscape consultants in the development process for a new urban quarter to the Northeast of Hamburg's city centre. Earlier in April, we attended our second multi-stakeholder workshop aimed at defining a framework plan for the quarter's housing and landscape strategies as well as for the "Horner Geest Landscape Axis" running to the north of the planning area.

The urban masterplanning for Neue Gartenstadt Öjendorf [New Garden City Öjendorf] combines productive landscapes and nature conservation as its unique feature. The guiding idea for the development is the concept of architectural practice BeL formulated in 2020 as part of the now completed preliminary urban and open space planning workshop procedure to find approaches for a new type of garden city.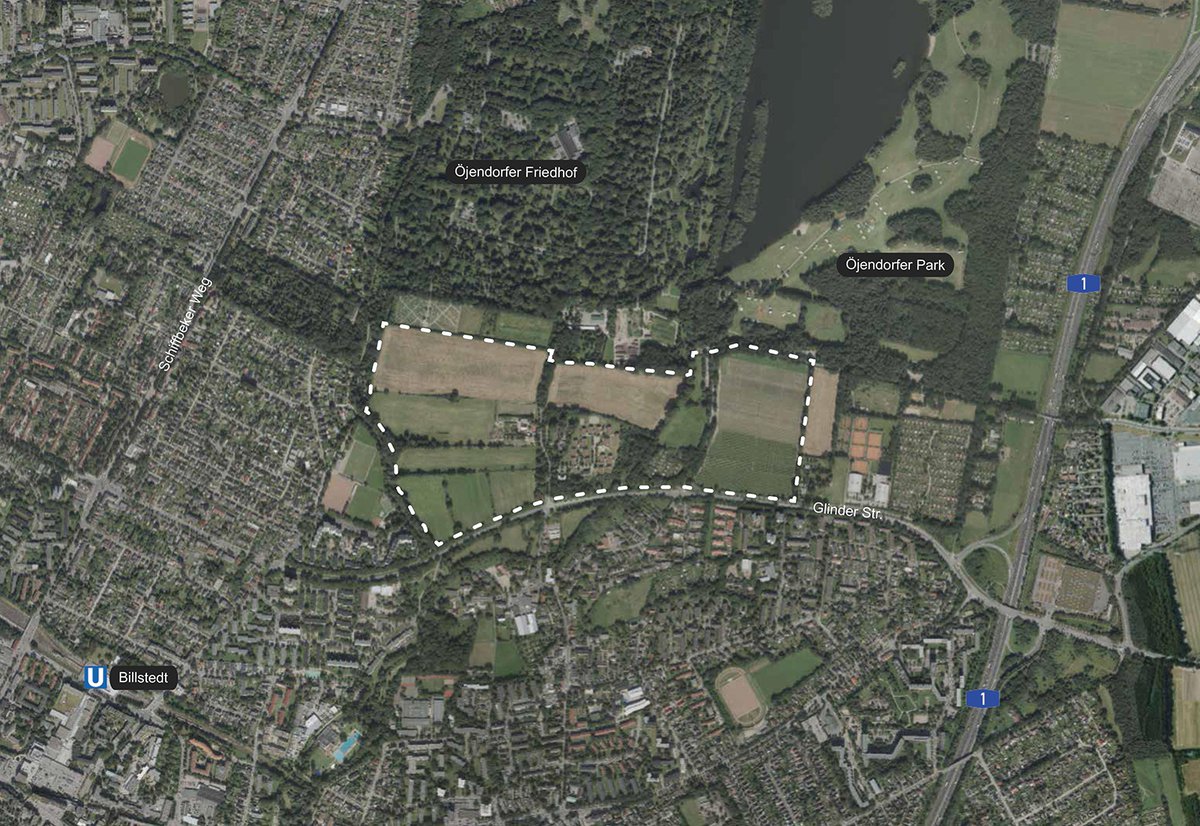 The two workshops of the project's multi-stakeholder and cross-disciplinary Arbeitsgruppe Grünraum [Green Space Working Group] were facilitated by büro luchterhandt for the City of Hamburg and its project society Frank & HTP. They aimed at clarifying the current urban planning concept through the preparation of a structural concept of its open space planning as part of the wider development process.

Frank & HTP describe this stage of work as follows:
'As part of the urban planning concept and based on the guiding idea of BeL, the open space planning task consists of designing a structure and zoning for the outdoor spaces so that they can become a central identity-creating feature in the overall concept of the New Garden City and support the perception of a coherent neighbourhood.
The aim is to explore the question of the garden city idea in the 21st century from different user perspectives, especially from the point of view of the core target group of young families with children, and to discuss the possibilities and limits of living in and with the landscape.
In this context, special attention should be paid to the relationship between home and garden through the integration of different, new types of gardens. This concerns gardens associated to ground floors, upper floors or roofs of buildings (e.g. balconies / roof terraces) as well as (communal) garden areas in the open space. To complement the existing allotment garden association, allotment gardens are to be provided. Overall, conceptual approaches to the integration of new forms of community gardening and urban agricultural production, such as self-harvest concepts, are expected.'
For Hamburg Council's information on
Neue Gartenstadt Öjendorf
see
here
.
For the guiding concept by architectural practice BeL see
here
.
To keep up to date with the project's development see our blog
Productive Urban Landscapes
.