2020-Jan-30 : Eco-Visionairies panel at the Royal Academy of Arts
On Monday, Katrin Bohn presented Bohn&Viljoen's work at London's Royal Academy of Arts Designing from a depleted world event series, as part of the RA's international Eco-Visionaries: Confronting a planet in a state of emergency exhibition.

Lucia Pietroiusti, Curator of General Ecology at the Serpentine Galleries, chaired a three-way presentation and dialogue with artist-architect Kate Davies from Unknown Fields, Mark Smout, Professor of Architecture and Landscape Futures at the Bartlett School of Architecture, UCL, and Katrin.

Landscape provided the thread linking the three presentations and subsequent discussion. The two headline themes where about awareness of environmental and social impacts of contemporary consumption patterns and how, as designers, we can work with constraints as positive guiding principal. Overlaying all of the discussions was a wider one about personhood and systems of thought questioning how we see ourselves in relation to others; others defined broadly as persons, creators and ecosystems.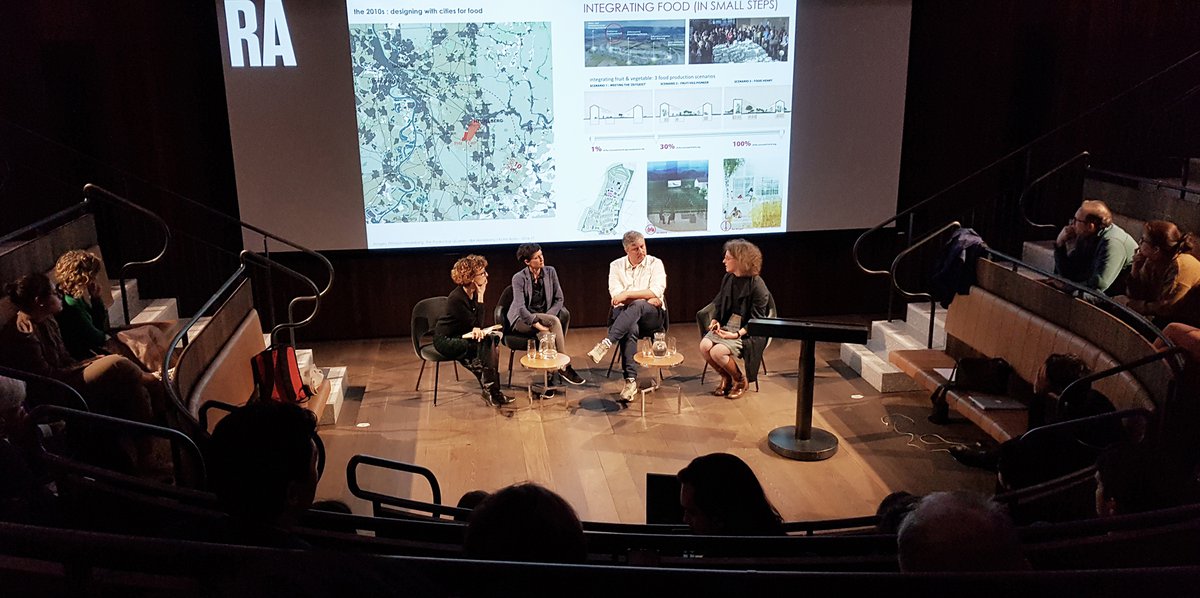 Kate Davies and Mark Smout presented projects mapping consumption and environmental change. Kate's showed Unknown Fields' beautifully evocative film titled The Breast Milk of the Volcano which mixes myth and extensive mining in the landscape of Salar de Uyuni in Boliva to extract lithium, scarce and critical for our mobile devices. 50% of the world's lithium is embodied in these sacred salt flats. Mark talked about the speculative design proposal Liquid Kingdom on the Isle of Sheppey in the Thames Estuary. Developing ideas from 'proving grounds' – large-scale physical models used to test or simulate various military or environmental scenarios – Liquid Kingdom suggests a series of interventions in the landscape that visitors would experience to gain a tactile experience of landscape changes expected due to global warming.

Katrin's presentation focused on the emergence of food as a latecomer to urban design, planning and policy and how this has transformed general thinking about agricultural landscapes as well as design thinking about the urban and rural. Using her design research with the International Building Exhibition (IBA) Heidelberg, Germany, as an example, she described how cities begin undertaking extensive design and stakeholder initiatives to rethink their future landscape and food strategies.