2020-Apr-03 : A dynamic masterplan for PHV Heidelberg
The dynamic master plan for the PHV is there! In its last meeting on the 18th of March, the committee that operates all conversion areas in Heidelberg made its majority recommendation to the local council. Due to the corona pandemic, the decision of the local council is still pending.

The CPUL concept inspired the proposal of a Produktive Stadtlandschaft [productive urban landscape] as one of the key themes in the masterplan. Katrin Bohn was part of the team of 5 international architectural practices that, in 2016/7 and commissioned by IBA Heidelberg [International Building Exhibition Heidelberg], developed the conceptual pillars for the project that were synthesised into the PHVision concept.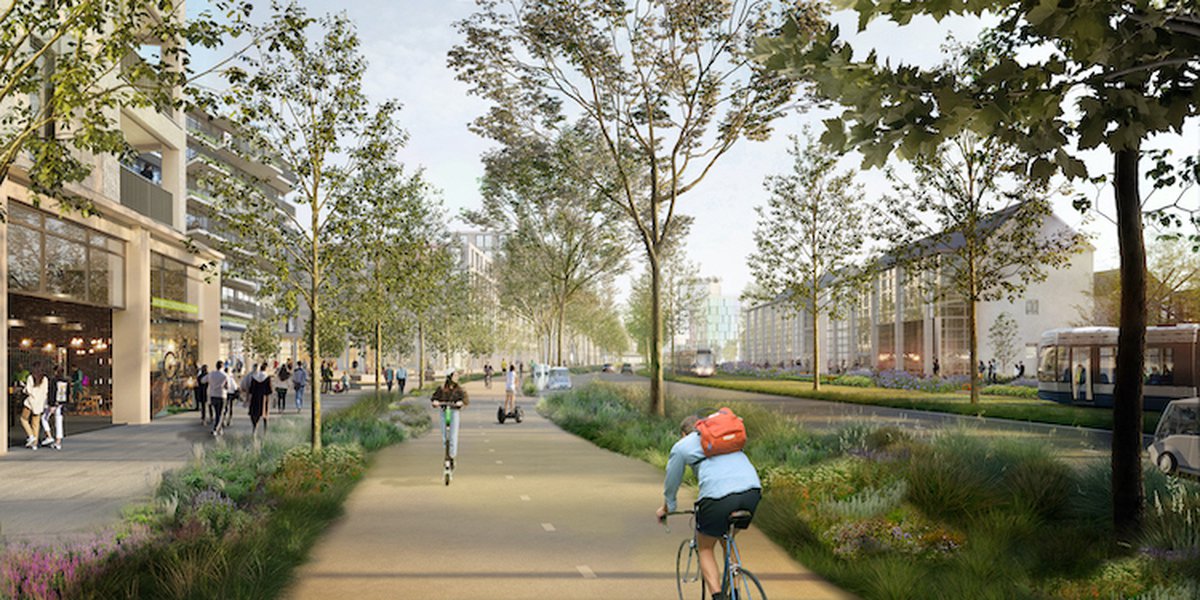 The PHVision concept formed the basis for in-depth studies, unconventional design approaches and regulatory innovations in 2018/19 leading to the current more precise "dynamic masterplan" overseen by Kees Christiaanse Architects & Planners (KCAP). It intends to create an exemplary urban living quarter demonstrating that the »knowledge city of tomorrow« will be fit to provide the resources of life for years to come. The abandoned US-army village PHV that will become the new quarter is, with an area of almost 100 hectares, almost as large as Heidelberg's old town. The remoteness of the PHV requires intelligently developed concepts that link the area with the region and combine living and working in a new manner.

The results of a one-month participation phase also found their way into the dynamic masterplan: at www.phv-mitsprechen.de and at the citizens' festival in January, citizens were able to submit their ideas, suggestions and comments on the future of the PHV.