2020-Jul-27 : Rethink 2025 for our post-pandemic world (and London in 2045)
Yesterday, the RIBA Journal has announced three joint winners for the architectural competition Rethink 2025 set up as a response to the Covid-19 pandemic. The competition proposed that 'Now more than ever, we need to design spaces and buildings that contribute to the health and wellbeing of everyone. Architects have a vital role to play in adapting and redefining our environments in a post-pandemic world'.

Of the shortlisted entries, a quarter include proposals for urban agriculture, and one of the three joint winners, Greater London Agriculture by graduate students Tim Rodber and Dominic Walker propose a CPUL-like network of agricultural spaces, emphasising the importance of connectivity.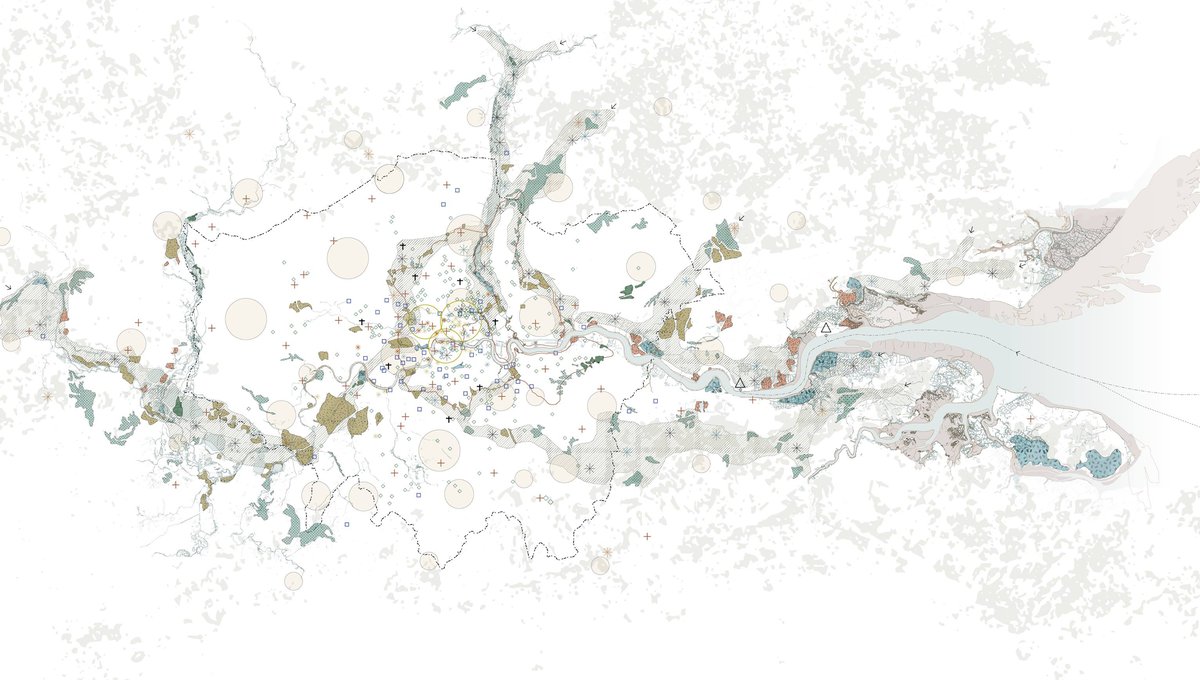 The judges write: 'The most ambitious proposition in terms of scale, this idea centres around agriculture becoming interwoven with the city – tiny mapped patchworks of food production linked over time by corridors of biodiversity. From community orchards to seaweed farms based around existing green spaces and low carbon transport links – this [is] an agroecological approach to land use and a green innovation network. Local, regenerative food production is intended to build respect for food, offer super-fresh seasonal produce. In increasing biodiversity and allowing wider ecosystems to recover it could also play a part in reducing threats of future pandemics'.

This reminds us of many of our long-term concerns with these issues when developing the Continuous Productive Urban Landscape (CPUL) concept around the year 2000. Indeed the opening chapter in our 2005 CPULs book is an essay titled Continuous Productive Urban Landscape: London in 2045.

However, rather then pondering the past and enjoying the travelling of ideas, let's stop at the rationale behind Rethink 2025: if the Covid-19 pandemic really does help to move towards cities that enable us to work with nature in order to live well, then, perhaps, some of the pain currently inflicted will, with time, transform into a brighter future. All means (or most) are welcome to achieve this.