2019-Jun-28 : Successful first public presentation of the Platform Productive Urban Green in Berlin
More than 30 people came to the first public presentation of Platform Productive Urban Green – Design and planning of open green space [Plattform Produktives Stadtgrün – Gestaltung und Planung des öffentlichen Grüns] which happened last week in Berlin's Alte Zollgarage.

After a brief welcome by a representative of Berlin's (Germany) Senate Department for the Environment, Transport and Climate Protection [Senatsverwaltung für Umwelt, Verkehr und Klimaschutz] and a representative of Berlin's urban gardeners' network [Allmende-Kontor], the Working Group City & Food [AG Stadt & Ernährung] presented the current state of the online plattform. Together with the web design team, they discussed what had been developed since last Christmas, incorporating feedback from local stakeholders in several steps.

We then split into two groups to discuss strategic and operational details of the Platform thereby allowing for yet another comprehensive round of feedback by community gardeners, city council administrators, academics, urban food campaigners, residents and allotment gardeners. This feedback will now again be integrated into the design of the Platform and presented again to stakeholders towards the end of the summer.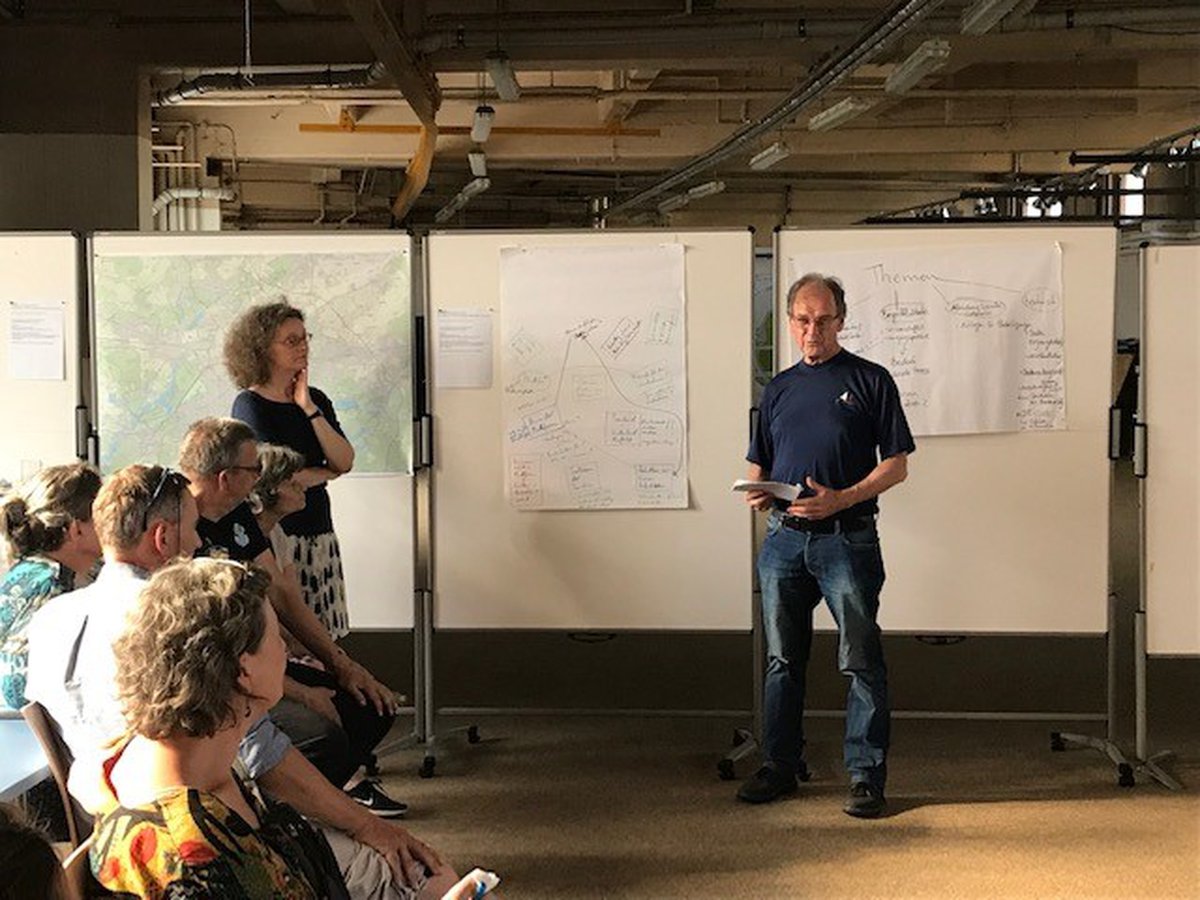 Katrin Bohn is a founder member of the Berlin-based Working Group City & Food and, with Beatrice Walthall, accompanies the project for this group.
For more information see the
PRACTICE page
on this website.
For information on the Working Group City & Food see
here
.