2019-Jan-24 : A new food-productive life for Berlin's fire break walls?
Yesterday, Katrin Bohn was invited by the Eastern branch of Germany's B.A.U. Association [B.A.U.-Regionalgruppe Ost des Bund Architektur & Umwelt e.V.] to consult on its Initiative Green Fire Break Walls [Initiative Grüne Brandwände].

Aim of the working meeting of the association was to explore synergies between its own initiative to transform into "green walls" Berlin's many unused firewalls and current urban food production (and system) activities.

Because of her expertise with designing for urban agriculture, Katrin joined architect Reinhard Paul Groszmann in this open panel discussion with about 15 members of the group.
Whilst this initiative started off in Berlin, B.A.U. is active all over Germany.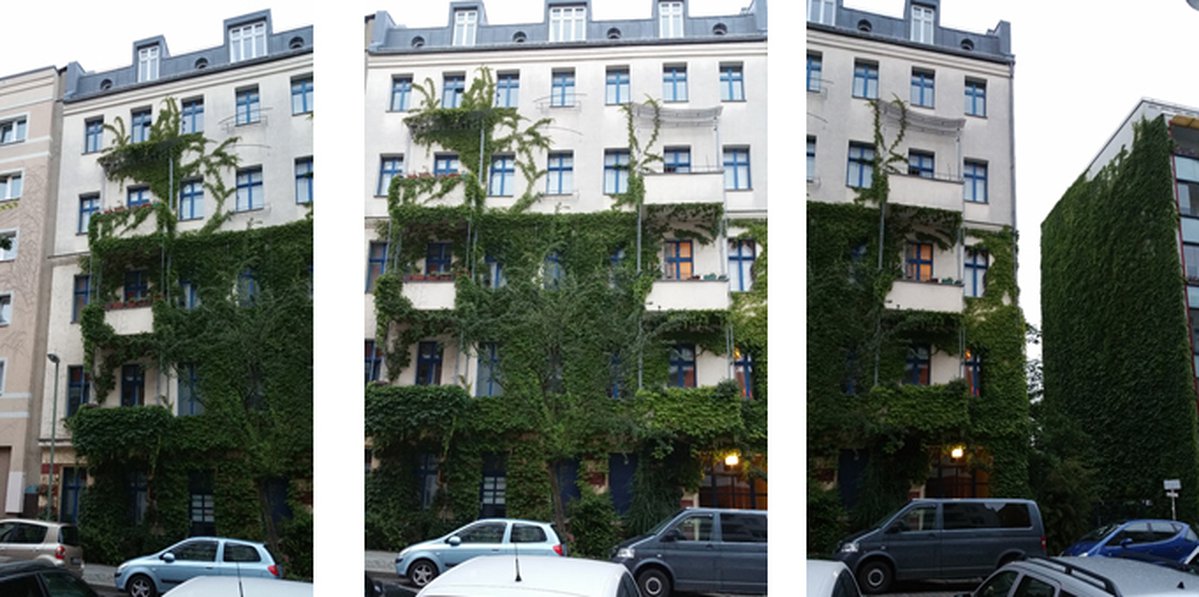 Reinhard Paul Groszmann explains that 'due to its built structure, Berlin has 100-thousands of square metres of fire break walls, especially in the inner city districts, most of which are in a dilapidated state. Nobody feels responsible for them. To many fire walls, there will never again be a building attached. The owners of fire walls usually do not see them, and only the user would benefit from energy savings through exernal insulation. The neighbours have to bear the sight, but cannot become active themselves.
Naturally, fire walls do not have windows, so that a continuous insulation is inexpensive and does not lead to the loophole effect. Whilst some of the unplastered fire walls serve as nesting places for birds and bats. this can be determined by ornitologists and maintained with new nesting aids in the insulated facade'.

These firewalls seem excellent opportunities to establish "green walls" which, according to the association, can easily be integrated with the building insulation measures that many Berlin buildings are obliged to undertake anyway. These "green walls" can be executed fully or partly as "edible green walls". With Katrin, the association discussed options of building-integrated agriculture, as well as issues such as its maintenance and financing.
For more information about the working meeting see
here
.
For information on the B.A.U. e.V. see the
association's own website
.
For an overview of all our publications/presentations/teaching see the
Theory page
on this website.