Spiel/Feld Marzahn (2011-4)
Playing/Field Marzahn is an award-winning urban agriculture project including project design, implementation, project management and dissemination of results. It questioned the potential of urban agriculture as a tool for urban regeneration and aimed to establish community-led food growing on a redundant urban site in a Berlin housing estate.

Run in a participatory way between landscape architecture students of the Technical University Berlin, the planning department of the council of the Berlin borough of Marzahn-Hellersdorf and local actors on site, we co-initiated and led the project.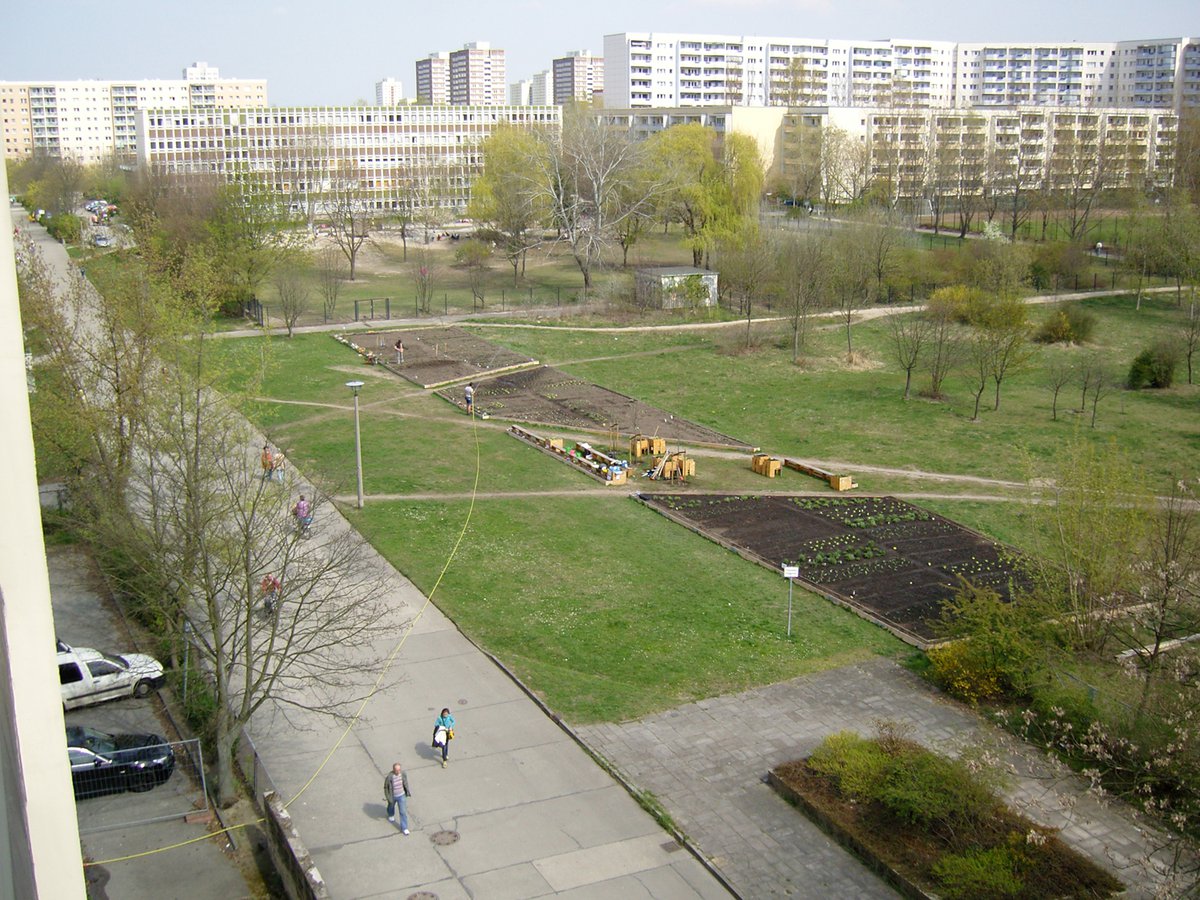 A special stakeholder focus is on building the project for and with a neighbouring primary school. The project investigates relationships between environmental education / ecological literacy and urban agriculture, between different forms of learning and the spatial consequences for regenerated urban and architectural sites.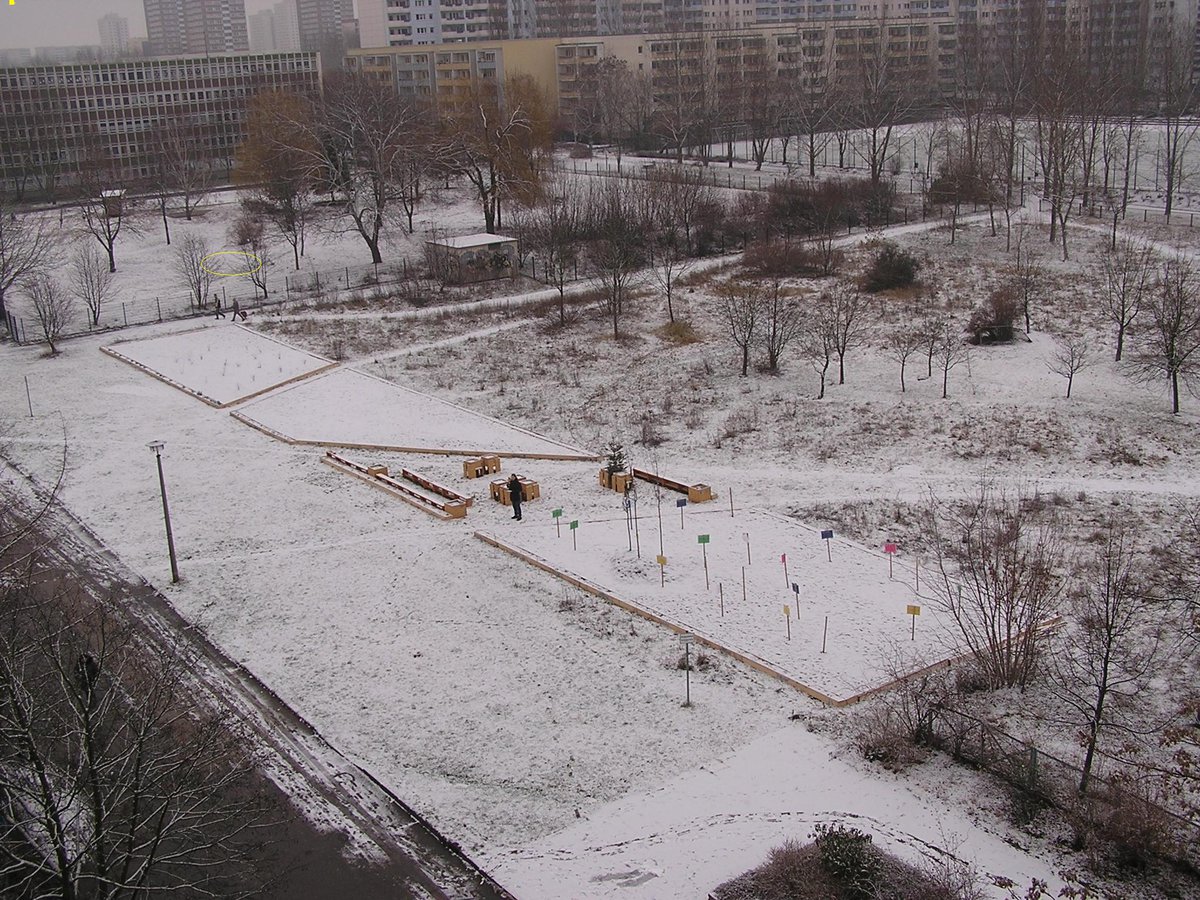 The project's aim is to instigate the spatially effective, food-productive use of a brownfield site and, at the same time, to strengthen local engagement and offer lifestyle choices. At the moment, the project consists of a 600 m2 food growing field, a purpose-built shed, a composting site and an emerging group of local gardeners.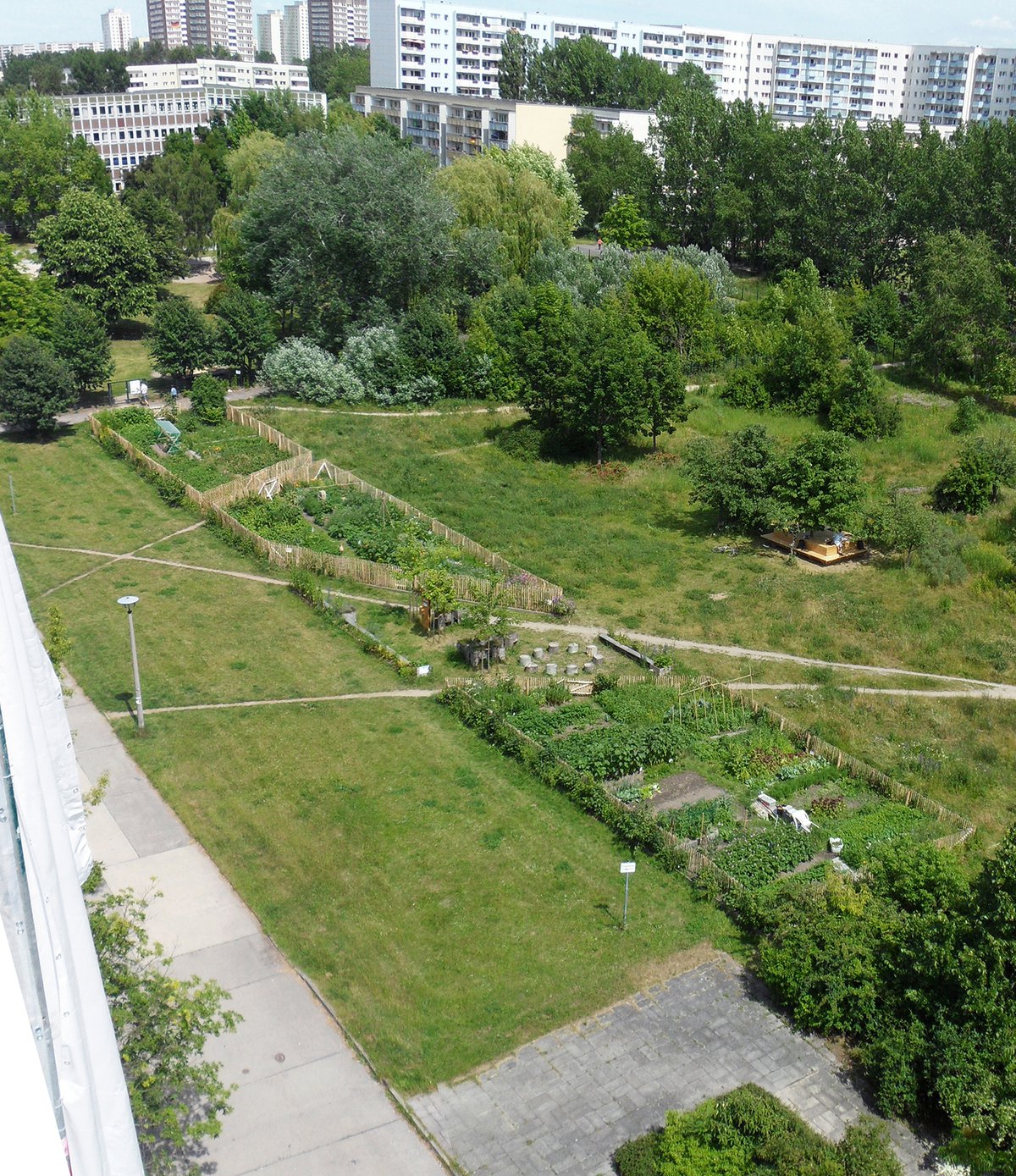 SPIEL/FELD MARZAHN / PLAYING/FIELD MARZAHNlocation:
Berlin, Germany
date:
2011 — 2014
client:
Berlin Borough of Marzahn-Hellersdorf, Department for Urban Development / Department for Green Spaces and Infrastructure
funding:
The Senate of Berlin, Germany / University of Brighton, Great Britain
links:
the
project's own website
/ project news on our blog
Productive Urban Landscapes
Winner of the UN award Contribution to the UN World Decade of Education for Sustainable Development (publications)