Prior to London hosting the Olympic Games in 2012, a number of public engagement events were set up in the UK, the Creative Campus Initiative being one of these with the aim of inviting the cultural and academic communities to 'help stimulate new forms of creative exploration, research and learning… in the Olympic spirit'.

As part of this initiative, we worked with a neighbourhood in Brighton looking at ways of reimagining open space as productive with respect to complimentary uses for urban agriculture and for exercise, a so-called 'health-enabling approach to the city'. The project had two parts: a strategic urban design proposal for the whole of Brighton and a one-day public event for one of the identified "unlockable spaces".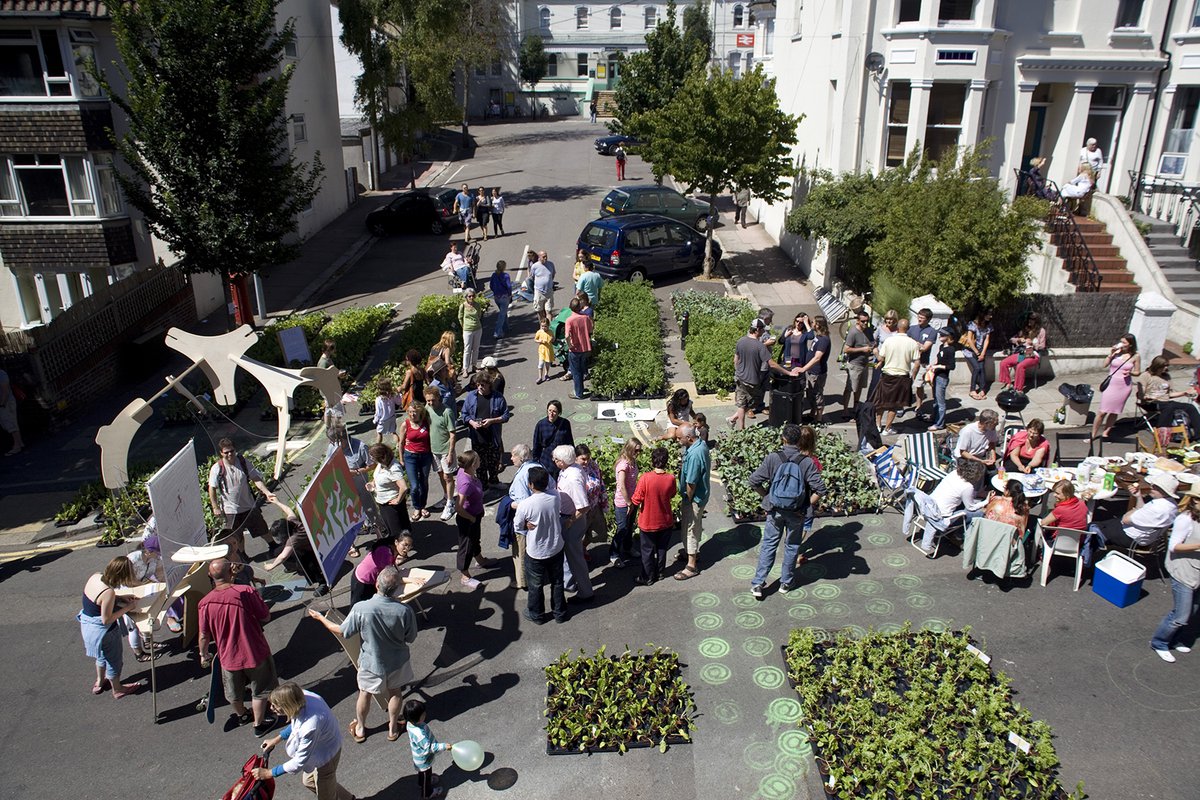 In cooperation with a city-wide food growing initiative run by Brighton & Hove Food Partnership and the Council's recent report on a Green Network for Brighton & Hove, we explored a CPUL proposal linking Brighton's rural hinterland to the North with the seafront to the South.
Much of the land surrounding the city belongs to Brighton and is farm land, most of which is now given over to leisure uses, such as riding schools. In the past, it was actively farmed. The soil conditions are not especially fertile for horticulture but could be made so, if the city's organic waste was composted and used to establish market gardens. This land represents a major underutilised urban capacity.

UNLOCKING SPACES : Mapping spatial opportunities in Brighton&Hove resulted in Opportunity Maps identifying such underused open spaces in Brighton&Hove that - according to the CPUL Inventory of Urban Capacity - could be enhanced in a sustainable way through the superposition of various public actions carried out by different members of the community and including urban food growing.
The Opportunity Maps were visualised in an interactive exhibition and public event generating discussion within the local community on issues related to public space use, active lifestyles (leisure and commercial), personal health and urban sustainability. It engaged Brighton&Hove communities in a process of unlocking space for productivity in their neighbourhood - and in their heads.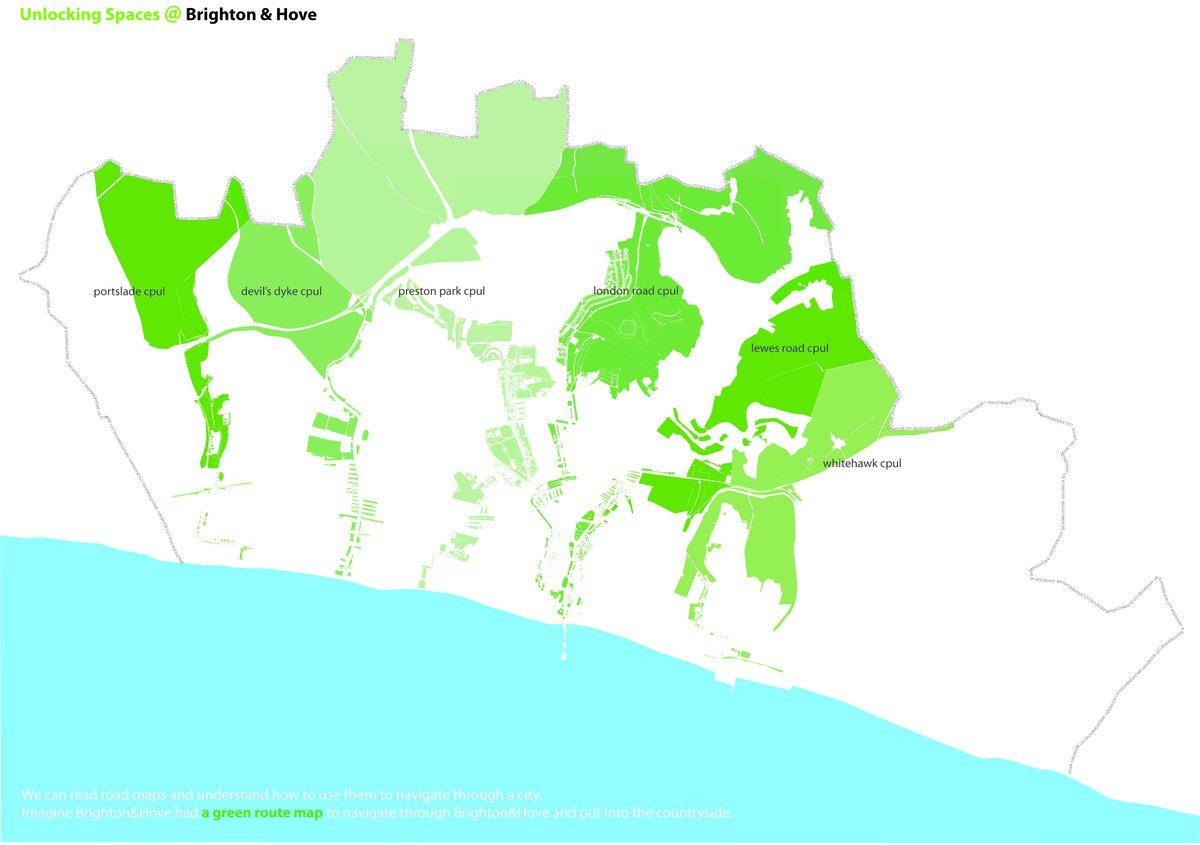 UNLOCKING SPACESlocation:
Brighton, Great Britain
dates:
2010
client:
The Creative Campus Initiative / London 2012, Great Britain
funding:
The Higher Education Funding Council of England, Great Britain
B&V team:
This is a project by B&V and the University of Brighton led by Katrin Bohn.
For B&V: André Viljoen / for the University of Brighton: Katrin Bohn
collaborators:
Vaida Morkunaite / Kirsty Sutherland / Ditchling Rise Residents Association / Studio Columba / Jonathan Gales / Mikey Tomkins / Master of Architecture students at the University of Brighton
supporters:
University of Brighton / Brighton & Hove Food Partnership
links:
our local partner, the Ditchling Rise Residents Association
DRARA
/ the project on the UoB site of the
Creative Campus Initiative