Urban Food Furniture (2012-4)
One of the exciting consequences of the integration of urban agriculture into the urban realm is that food growing activities need specific furniture to function optimally. This includes storage and composting facilities but can also include spaces for education and relaxation, to name but a few.

Working with landscape architecture students of the TU Berlin and local residents, Katrin oversaw the design and construction of several prototypical structures at a community garden site in the Berlin Borough of Marzahn.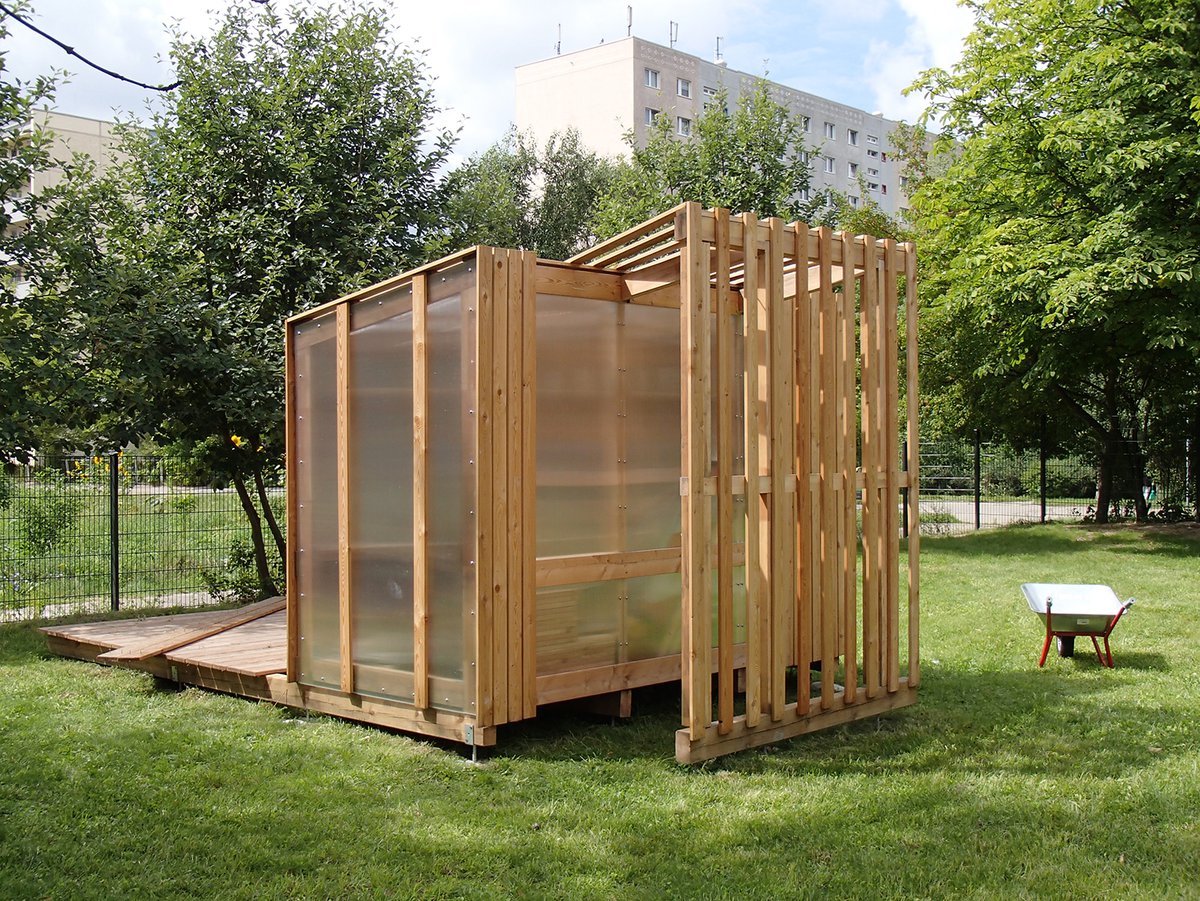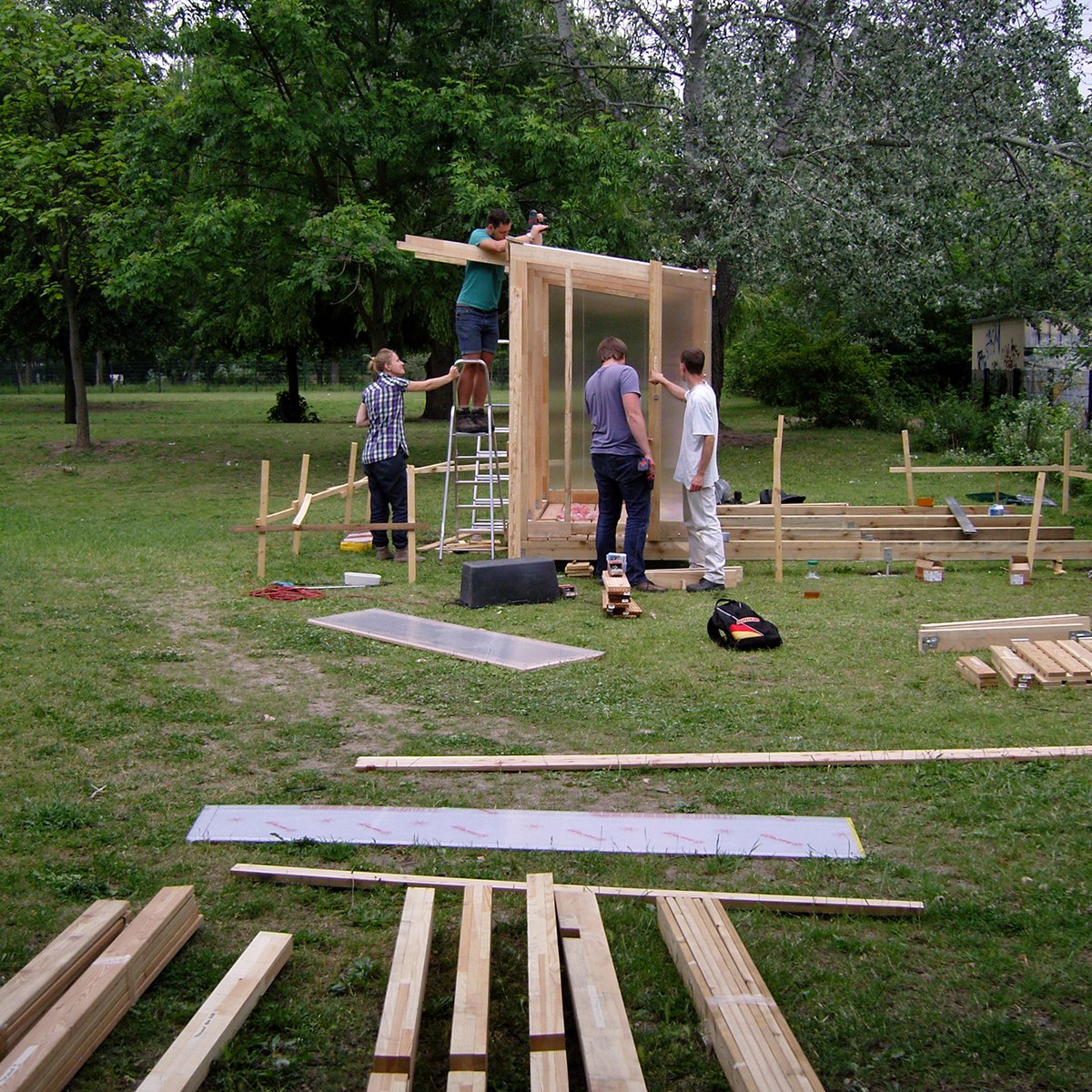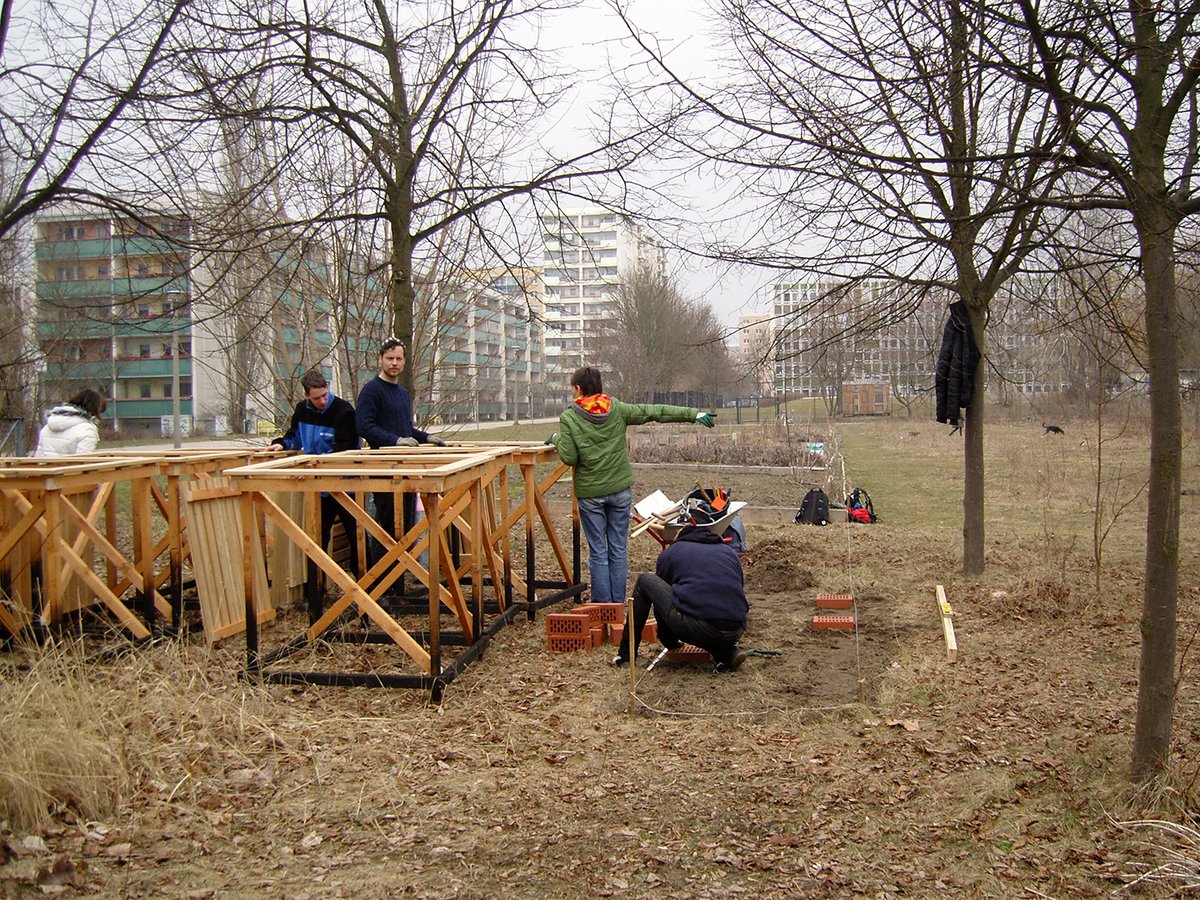 URBAN FOOD FURNITURElocation:
Berlin, Germany
date:
2012 — 2014
client:
Spiel/Feld Marzahn
/ The Senate of Berlin, Germany
funding:
The Senate of Berlin, Germany
B&V team:
This is a project by B&V and the Technical University of Berlin, Germany.
For B&V: André Viljoen / for the Technical University of Berlin: Katrin Bohn
collaborateurs:
Kristian Ritzmann (FG Stadt & Ernährung, TU Berlin) / Michael Keil (
Spiel/Feld Marzahn
Kerngruppe) /
Spiel/Feld Marzahn
Kerngruppe (FG Stadt & Ernährung, TU Berlin) / Any Paz (FG Stadt & Ernährung, TU Berlin) / Marita Melzer, Klaus Eggert (local residents, Berlin)
supporters:
local residents / student volunteers / Urban Planning and Development Office of the Borough of Marzahn-Hellersdorf, Berlin
links:
the
Spiel/Feld Marzahn
project's own website
/
Spiel/Feld Urbane Landwirtschaft / Playing/Field Urban Agriculture
illustrated bilingual
project publication
/ project news on our blog
Productive Urban Landscapes