Hydroponic Balconies (2009)
These multi-purpose temporary balconies were commissioned by Sustain the allicance for better food and farming for the Edible Spaces with Capital Growth exhibit at the annual Royal Horticultural Society Hampton Court Palace Flower Show in London.

In der exhibition brochure, Sustain described it like this: '...These balconies use hydroponic technology for intensive food growing in small urban spaces. Without access to soil, they provide cutting edge ideas to further ignite people's imagination to make the most of their outside space...".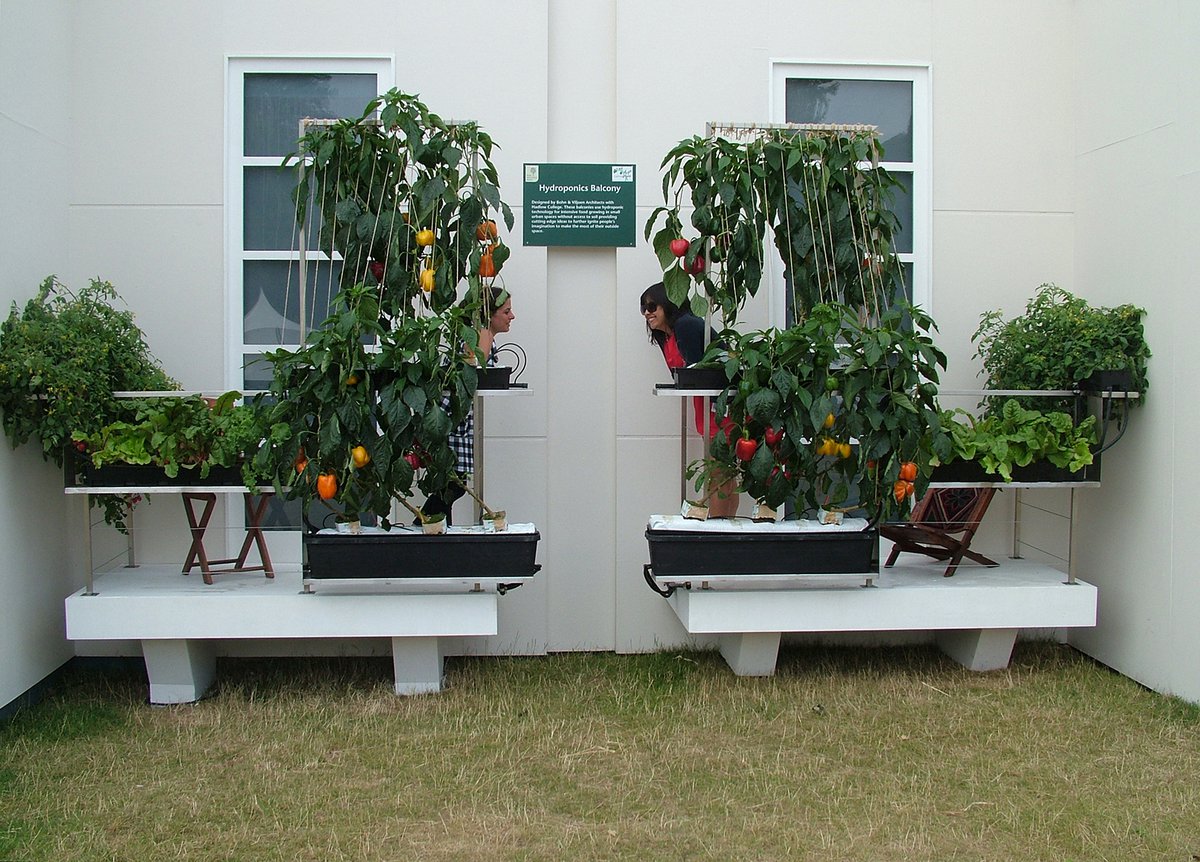 The hydroponic growing system is suitable for situations where high yields are desired and minimum gardening time is available.

Good balconies can accommodate people's desires for fresh air, light, views and, at times, privacy. Food growing spaces do not need to interfere with balcony use and, where vertical plants are selected, plants can be used to control degrees of transparency and shading.
The installation uses industry-standard components fitted to a customised balcony railing framework. Its modular system is no more difficult to install than a washing machine. The balcony's simple framework allows for adaptation and physical extension. To extend the growing season, or if the climate makes this necessary, the frames can be glazed to become a small greenhouse.

The use of stainless steel reflects the low maintenance brief set for this project.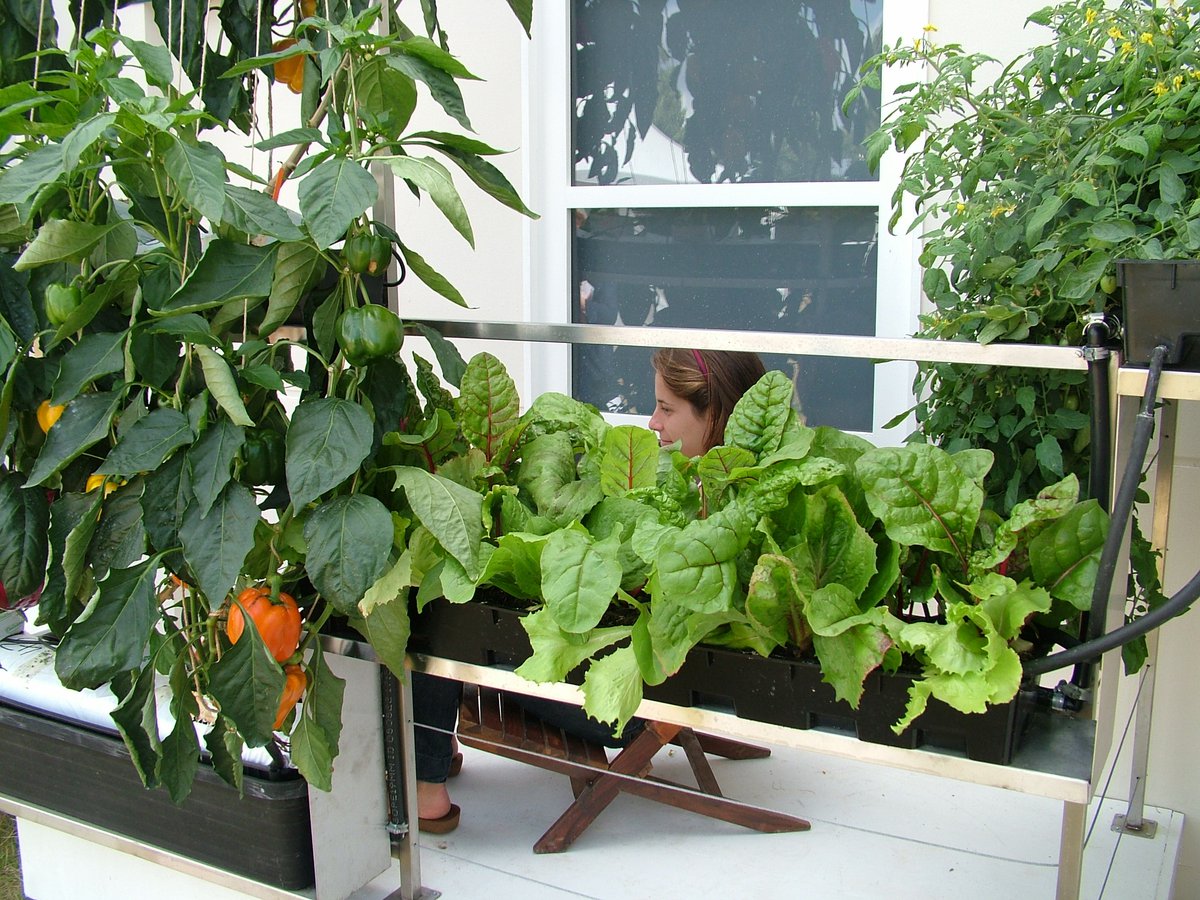 HYDROPONIC BALCONIESlocation:
London, Great Britain
date:
2009
client:
Capital Growth London (Sustain), The Royal Horticultural Society (RSA), Great Britain
funding:
Capital Growth London (Sustain)
B&V team:
André Viljoen and Katrin Bohn
collaborators:
Stefan Jordan, Hadlow Agricultural College / Ida Fabrizio, Sustain, Great Britain
links:
Sustain
the alliance for better food and farming /
Royal Horticultural Society