A piece of weather / The bathhouse year @ UoB (2007/8)
Starting from the proposition that ecologically-sensitive buildings need to work with (and can draw inspiration from) the natural world, Bachelor students were asked at the beginning of the academic year to "make" a piece of weather. Referencing the work of artist Olafur Eliasson, among others, they conducted one-to-one experiments in making rain, fog, waves and ice. The intention was not only to understand the physical conditions leading to weather, but also the resulting qualitative phenomena that are experienced by people. Light, transparency, sounds and temperature were all explored.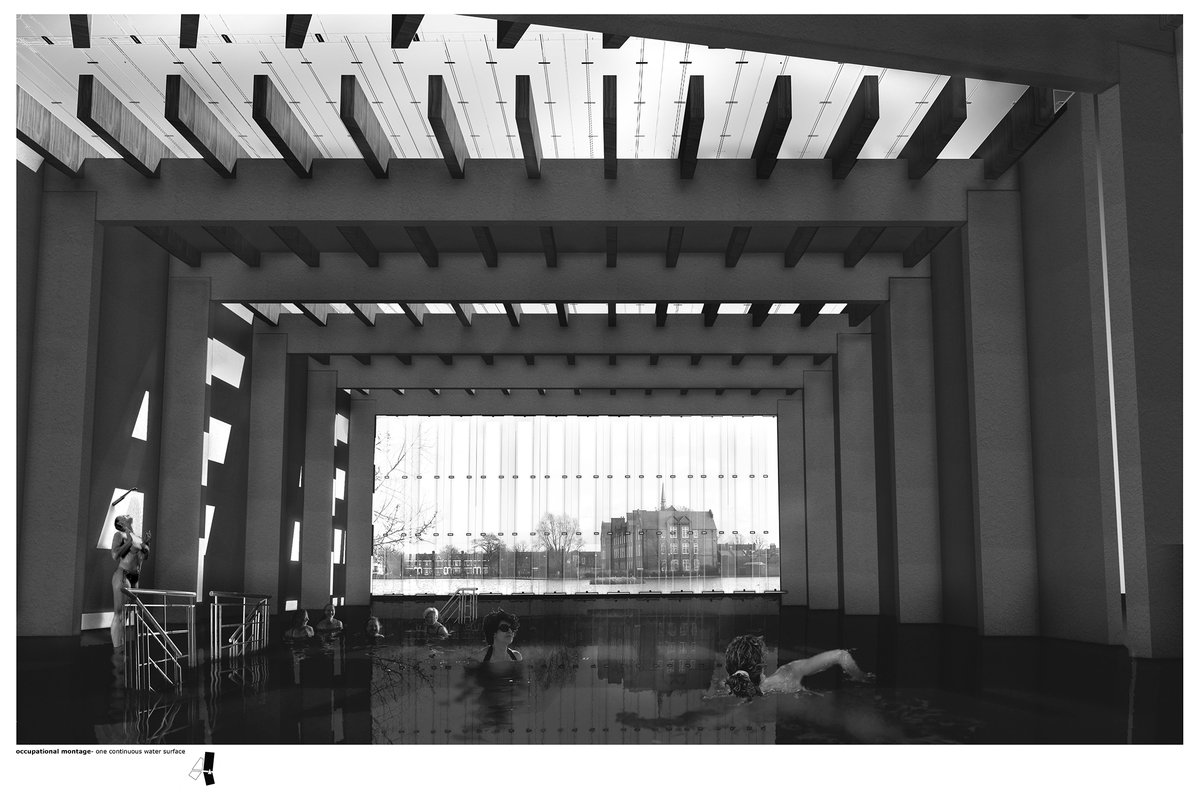 This introductory experiment was followed by proposals for a live installation on Brighton Beach that would accentuate the experience of weather phenomena.

After these exploratory projects, students began working on designs for a public bathhouse sited in Elephant and Castle, an area of South London earmarked for regeneration.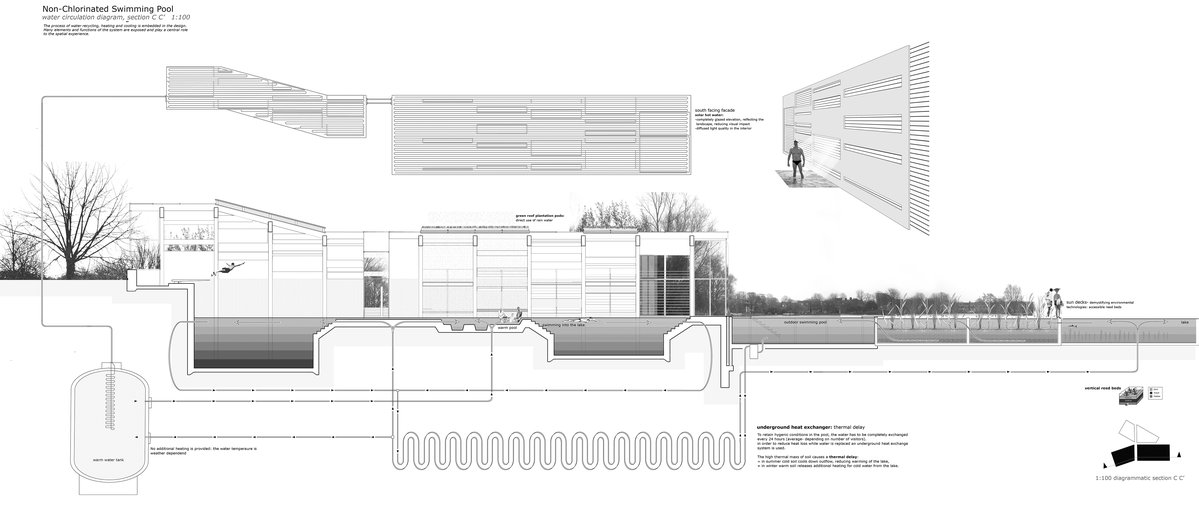 The project shown here by Christoph Holz, proposes a public bathhouse located on the edge of a small lake in Burgess Park. The pool is designed to utilise natural processes to clean and control the water's temperature. A system of small ponds and reed beds filter and clean the swimming pool's water while also forming a landscape through which people can wonder and pause to relax, picnic and sunbathe. Water is heated or cooled using the relatively stable temperature of the ground below the pool. The bathhouse contains a sequence of swimming pools gradually giving access to the lake.