Our designs for Continuous Productive Urban Landscapes in London were shown in the art and architecture exhibition Foodprint at Stroom Den Haag, The Netherlands. Stroom Den Haag (an independent foundation set up in 1990) is an art centre with a wide range of activities in the visual arts, architecture, urban planning and design and focusing on the urban environment.

The exhibition was curated by Marieke Berkers and ran from June 27th to Aug 23rd 2009 at BINK36 in The Hague. B&V exhibited the entire London CPUL City project as it stood to date when it included six individual CPUL design proposals.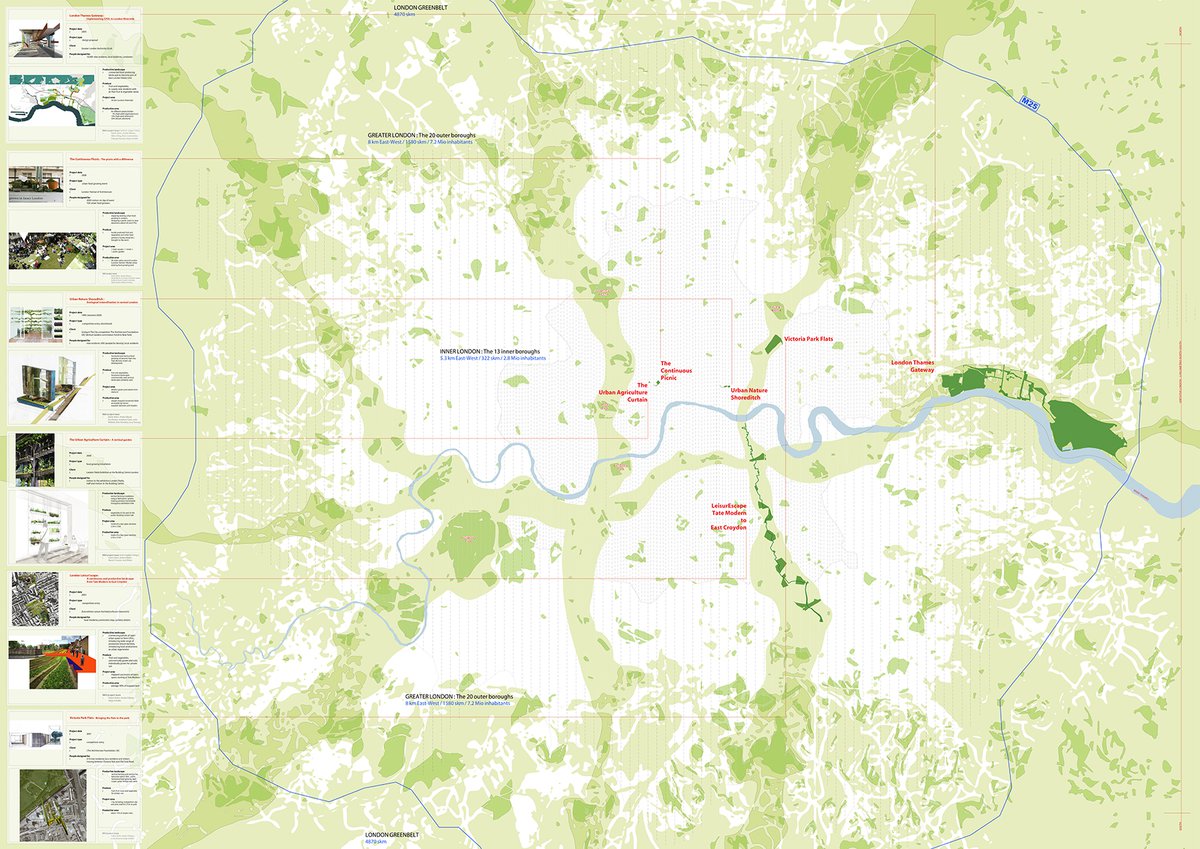 Stroom described its curatorial aims like this: 'Stroom shows crucial moments relating to food, food production and the city through the work of artists and designers. Striking items include the visionary city-planning ideas of the architects Frank Lloyd Wright in the 1920s and 30s. In the late 1960s food itself was introduced into the arts as a way of discussing major social topics: Gordon Matta Clark used a restaurant as a social meeting place; in 1982 Agnes Denes made the political statement of sowing a wheatfield on Manhattan: real estate versus food. More recent projects include Atelier Van Lieshout, centered around autarky, and Raul Ortega Ayala who focuses on gardening and the relationship between food and religious value systems.'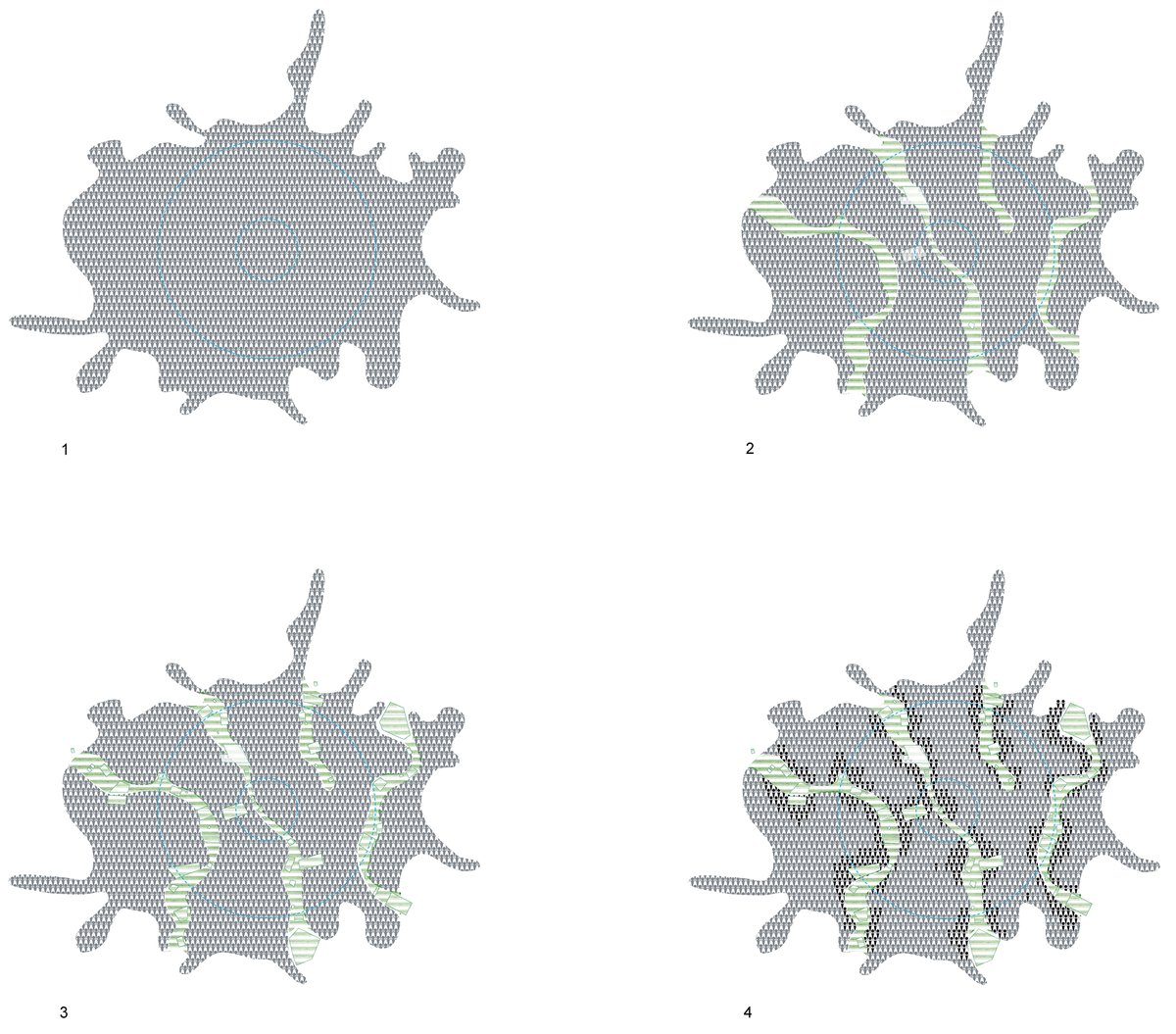 How to make a CPUL City
1 Bring your own city.
2 Map all your existing open spaces and connect them through green infrastructure.
3 Insert agriculturally productive land. (note: you may wish to alternate between 2 and 3.)
4 Feed your city!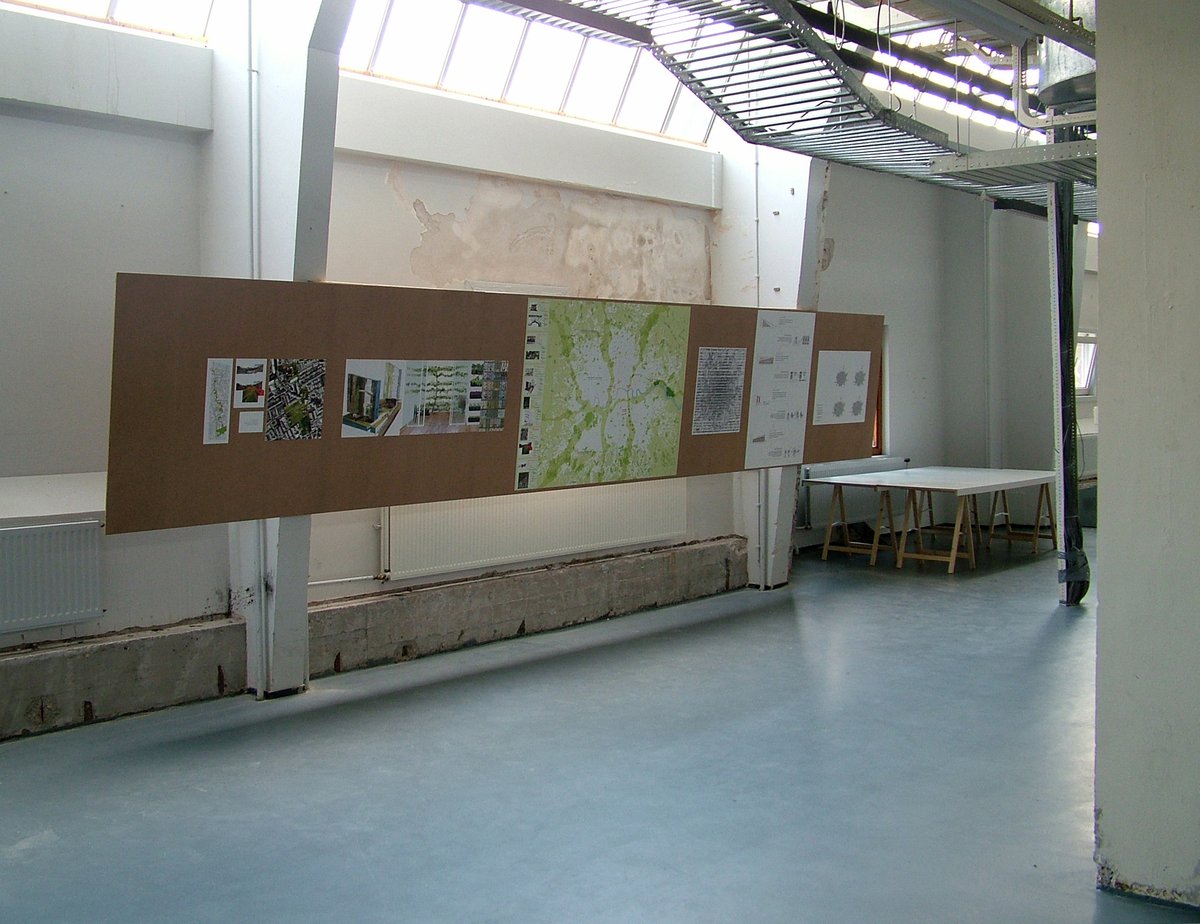 Artists and architects in the exhibition were: Atelier Van Lieshout, John Bock, Bohn&Viljoen Architects, Olaf Breuning, Lonnie van Brummelen and Siebren de Haan, Agnes Denes, Helmut Dick, Driessens & Verstappen, Boris Gerrets, Nikolaus Geyrhalter, Fritz Haeg, Heddy Honigmann, Anthony Key, Learning Site, Maite Louisa, Winy Maas with The Why Factory (TU Delft), Gordon Matta-Clark, Matton Office (Ton Matton) Christien Meindertsma, Leberecht Migge, Nils Norman, Gabriel Orozco, Raul Ortega Ayala, Giuseppe Penone, Debra Solomon, Van Bergen Kolpa Architecten and Vincent Kuypers (Alterra Wageningen), Frank Lloyd Wright, Jan van IJken, Yang Zhichao.
LONDON CPUL CITYlocation:
London, Great Britain
dates:
2009
client:
Stroom Den Haag, The Netherlands
funding:
Stroom Den Haag, The Netherlands
B&V team:
Katrin Bohn, André Viljoen, Áine Moriarty, Charles Piper
collaborateurs:
Peter der Rooden and Marieke Berkers Stroom Den Haag, The Netherlands
links:
foodprint: Exhibition
at Stroom Den Haag /
foodprint blog
by Stroom Den Haag / project news on our blog
Productive Urban Landscapes